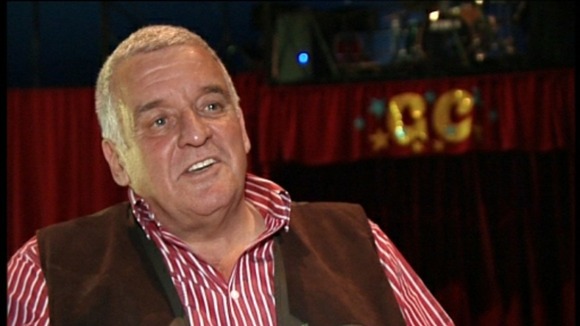 You can see David Woodland's report on Gerry Cottle here:
He ran away to the circus aged 15, and built an empire worth millions. He certainly doesn't need to work any more - but now the owner of Wookey Hole is touring once again.
52 years after he left his stockbroker father to head for the ring, Gerry Cottle has hit the road again with his latest circus.
His hand still controls each of the fifty acts in 100 minutes that his latest circus boasts. Circus is clearly in his blood.
You know I've done all these different kinds of circuses. Circus on ice, rock and roll circus, pop stars.

It's fun to put something different on and it's great to see a different audience.

It is tough this year but every weekend we're doing great business. We're building it up but it's going to take it's time.
– Gerry Cottle

A lot of his circus troupe have been trained at his circus school at Wookey Hole. And it's not just youngsters. Jennie Legat has a psychology degree and spent 15 years as a buyer for Somerfield. She ran off to the circus in her thirties.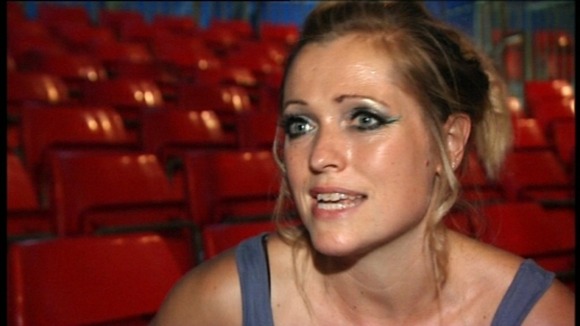 Gerry is a legend. He's such a lovely man. He gives people opportunities. He welcomes people into the circus school.

It's great that we have something local, that we can get into and that has enabled people.

I would never have thought that I'd have gone from working at Somerfield to here, and I have done. And it's down to him!
– Jennie Legat, circus performer

The Cottle empire has come a long way from the hand to mouth early days. His £150,000 pound number plate testifies to the success of what is a family business. His son in law, his daughter and his grand daughter all play a part.

It's all a long way from the first circus he put together in 1970. Then tigers, lions and other semi wild beasts thrilled the crowds. Holidaymakers at Weymouth found themselves splashing in the waves next to elephants taking a dip.

His Big Top toured the world, from the baking sun of Oman to the Great Wall of China, his circus was popular. But there are few rivals left today. And with diesel bills alone costing £3000 a week, his deep pockets are having to subsidise this latest venture.
Circus evolves and I think now is the time for it to really change because people have taken the animals out and what have they've done?

They've replaced it with little acts from Romania and Bulgaria and places like that but they've put no excitement into it, and I have all these ideas.

I'm always going to see circus and I feel we just have to improve the image of circus."
– Gerry Cottle

The phrase larger than life is used all too often. But it seems tailor made for Gerry Cottle. He's brought laughter and thrills to every corner of Britain. And he plans to do it again.

He once had to sell his personalised number plate to keep a funfair afloat. This time he's confident the screwdriver can stay in the toolbox.