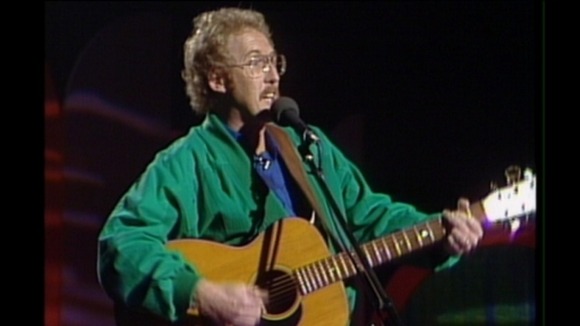 Hundreds of people including famous faces from the world of music and showbusiness gathered near Bath last night to pay tribute to Fred Wedlock. The musician and HTV presenter was best known for his hit single "The Oldest Swinger in Town."
He also presented HTV series such as 'The Good Neighbour Show' and 'Wedlock's West.'
He died after a heart attack in 2010 and now his family want to raise money in his memory.
My Dad was all about laughter and music and raising money for charity so it's a real tribute to him. It's something he would have loved. I think it's just a testament to the sort of bloke he was that people still talk about him now and that the legend goes on so to speak.
– Hannah Wedlock, Fred's daughter

The 250 tickets which went on sale for the event sold out in a matter of hours. Famous West Country faces also helped out with the appeal. Musician Acker Bilk performed and celebrities like Jenson Button, Jasper Carrot, James Dyson and Tony Blair donated items for the auction. All the money raised will go to the Forever Friend's appeal at Bath's Royal United Hospital.
We've just lauched a campaign to build a new cancer centre at the RUH and we've pledged to raise 5 and a half million pounds towards that and this really is the beginning of it. To be involved with such a legend is absolutely wonderful.
– Sue Tucker, Forever Friends Appeal