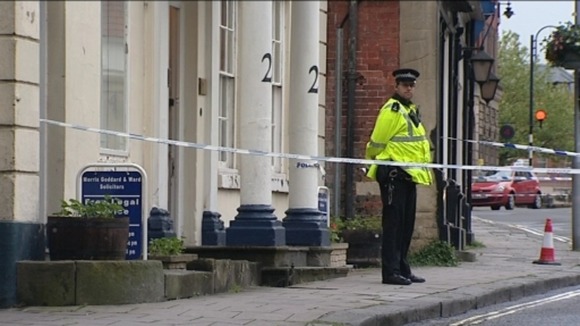 A man remains in a life threatening condition this evening after being shot in the head at a solicitors' office in Wiltshire. Police were called to Morris, Goddard and Ward on St John's Street in Devizes this afternoon.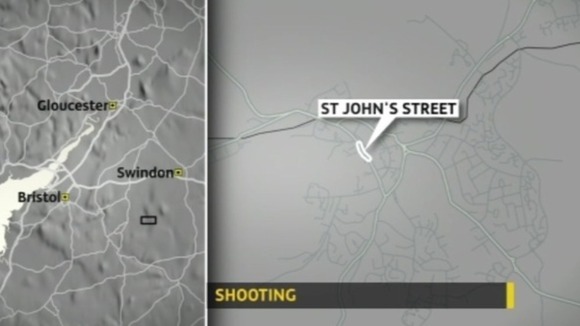 The town has been left in shock following the shooting just before 3pm.
Someone came into the town hall and said there's been a shooting. A short time before that some of us heard a bang - it sounded like a car backfiring or a car bumping into another car. One of our staff saw a male being carried out on a stretcher.
– SIMON FISHER, DEPUTY TOWN CLERK AT DEVIZES TOWN COUNCIL

Emergency services were on the scene within minutes and the unnamed victim was airlifted to Frenchay Hospital, where his family remain by his bedside.
We received a 999 call at 2.58pm reporting a man had been injured in an incident involving a firearm in office premises in St John's Street, Devizes.

A paramedic in a rapid-response vehicle was on scene at 3.04pm, backed up by other resources, including ambulance crew, doctor, air ambulance and duty officers to liaise with other emergency services.

He was treated and stabilised on scene before being conveyed to Frenchay Hospital by the Great Western Air Ambulance, with a critical care paramedic and critical care doctor on board.
– GREAT WESTERN AMBULANCE SERVICE

A 62-year-old local man was arrested by Wiltshire Police in the nearby village of Rowde. A weapon, believed to have been used in the incident, has also been found.
A male walked into the offices of Morris, Goddard and Ward in St John's Street, armed with a weapon, and fired a single shot, injuring a man. The offender drove off in a car but was arrested at approximately 3.35pm without a struggle by armed officers in Rowde. He is now in custody at Melksham Police Station. We recovered a weapon which we believe was used in the incident.
– Wiltshire Police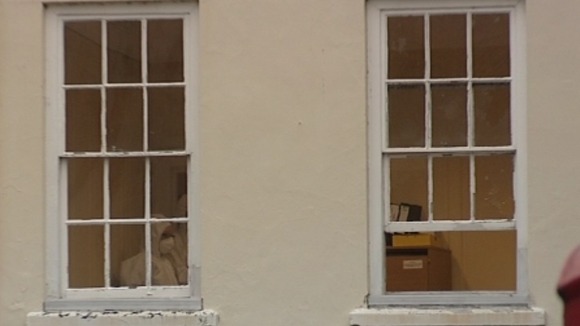 The MP for Devizes, Claire Perry, described the incident as 'tragic' and summed up the town's shock. She took to social networking site Twitter to describe her horror.
All thoughts and prayers with the victim of the tragic shooting today in Devizes, and his family. What an awful, shocking thing to happen.
– Claire Perry, MP Devizes

Police are continuing their investigations.