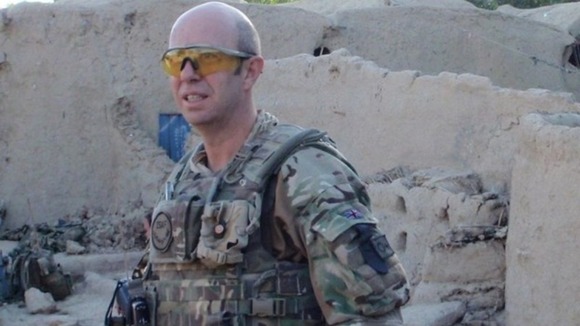 Emotional tributes have been paid to a soldier killed in Afghanistan while serving with Dorset-based The Royal Corps of Signals. Described as an 'utterly outstanding soldier' by colleagues Warrant Officer Class 2 (WO2) Leonard Perran Thomas died on Sunday (July 1st), during his last operational tour, after being shot dead by a gunman wearing an Afghan police uniform. He leaves his long-term partner Rachel, mother Sylvia and younger brother Tristan.
The Military Stabilisation Support Group mourns the loss of a much valued and respected comrade. For our small tight-knit team in Helmand the grief will be most acute but the loss will undoubtedly strengthen our resolve to get back out and continue his selfless work.
– Colonel Alan Richmond OBE, Late Queen's Royal Dragoon Guards, Commander, Military Stabilisation Support Group

Killed alongside WO2 Thomas were Guardsman Craig Andrew Roderick and Guardsman Apete Saunikalou Ratumaiyale Tuisovurua of 1st Battalion the Welsh Guards.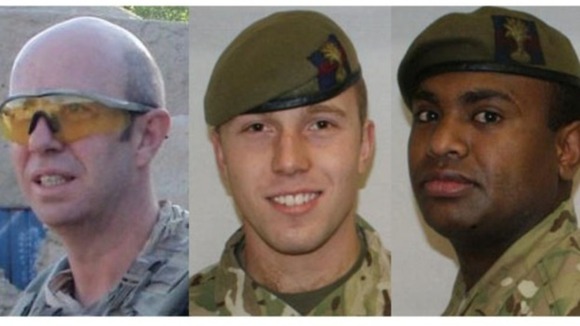 The men had been based in the Nahr-e Saraj district of Helmand Province. They were all wounded when they were attacked by small arms fire while patrolling a check point. They died later.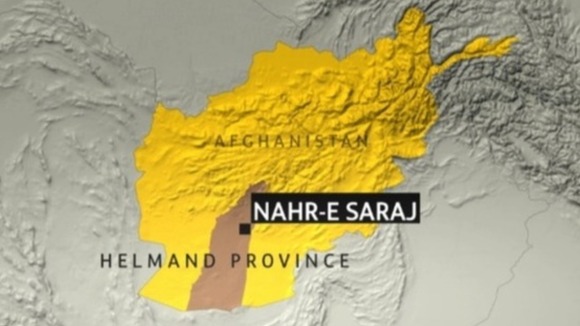 I am saddened to hear of this cowardly act which has taken the lives of three very brave British soldiers. My thoughts are with the families of Warrant Officer Class 2 Leonard Thomas, Guardsman Craig Roderick and Guardsman Apete Tuisovurua whose lives were cut short in such tragic circumstances. They gave their lives protecting Britain's national security; their efforts will not be in vain and we will always remember them.
– Secretary of State for Defence, Philip Hammond

WO2 Thomas enlisted into the Army at the age of 18 and served in Kuwait, Iraq, Northern Ireland and Afghanistan. This was his last operational tour. He had been looking forward to spending time pursuing his passion for the outdoors and spending time with his long-term partner Sergeant Rachel Prosser, who is a member of 37 Signal Regiment (Volunteers).
Pez was a military man through andthrough. He thrived in extreme environments, both in the military and in hisspare time. He was a keen climber and mountaineerand will be sorely missed by everyone who had the privilege to have met him.
– The family of WO2 Leonard Thomas

WO2 Thomas deployed to Afghanistan on 17 February 2012 as the Military Stabilisation Support Team (MSST) operator attached to Combined Force Burma. He had willingly volunteered for one last operational deployment in a bid to improve the lives of Afghans, having spent two and a half years on Full Time Reserve Service. On deployment to Afghanistan he then volunteered to be the Military Stabilisation Support Team Operator within Combined Force Burma due to his military experience.
Warrant Officer Class 2 'Pez' Thomas was a soldier of great experience, wisdom and dedication. The toughest jobs are given to the most able and 'Pez' was deployed to a challenging area of Helmand. There he acted as a Stabilisation Operator; striving to enhance the lives of the people by improving local governance, infrastructure and basic services. It was whilst working tirelessly to build the foundations for a lasting peace that he was so tragically struck down alongside cherished colleagues from the Welsh Guards.
– Colonel Alan Richmond OBE, Late Queen's Royal Dragoon Guards, Commander, Military Stabilisation Support Group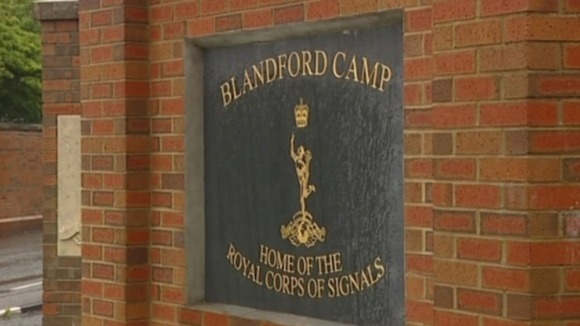 The Military Stabilisation Support Group (Afghanistan), his colleagues and friends will miss his wit, healthy cynicism and good company. Our heartfelt thoughts and prayers are with his partner, Rachel, and his family at this tragic time. We mourn their loss; he is gone but will never be forgotten. His sacrifice will inspire others to follow his example. Rest in peace old comrade.
– Lieutenant Colonel Nigel Allison, Royal Logistic Corps, SO1 Transition, Headquarters Task Force Helmand

Prime Minister David Cameron has also paid tribute to the three British soldiers.