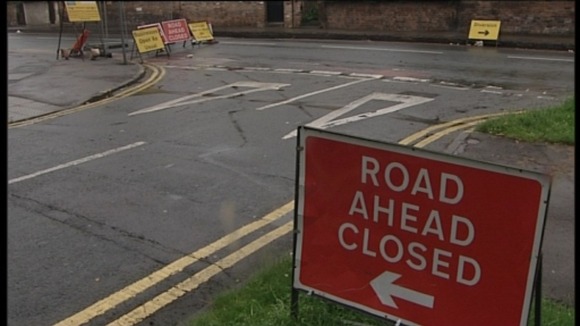 A garage owner in Gloucester says she's struggling to keep her business alive after the road outside was dug up for the second time in the space of a year.
The sewage works on Kingsholm Road will be in place for the next 6 months. Benita McLean's business is still recovering from 10 months of roadworks last year and she fears for the future.
With Kingsholm Road being dug up for the second time in the space of a year, customers are staying away.
Normally you would expect some kind of footfall - people browsing around the cars, drop-ins, or coming in asking us if they can service their vehicles.

I think a lot of people just see 'road closed' and they think they can't get in so they will go somewhere else.
– Benita McLean, garage owner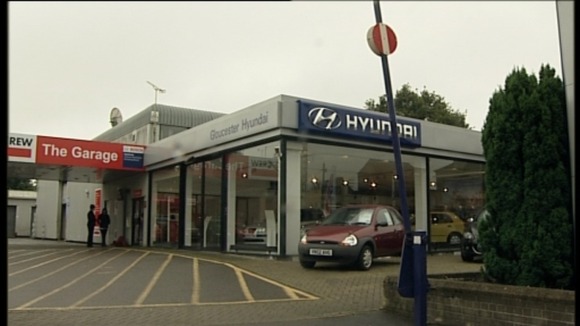 After last year's roadworks, business at the garage dropped by 30%. They were forced to close a sister site in Cheltenham.
They've since rebranded but say another 6 months of distruption will hit them hard.
Severn Trent Water say the work is essential, and they will do everything they can to work with local businesses.
The work to lay a new sewer and build new manholes is absolutely necessary to help alleviate the flooding problems that the area currently suffers.

We will do everything that we can to work with the local businesses and ensure we advertise the businesses as open.
– Severn Trent Water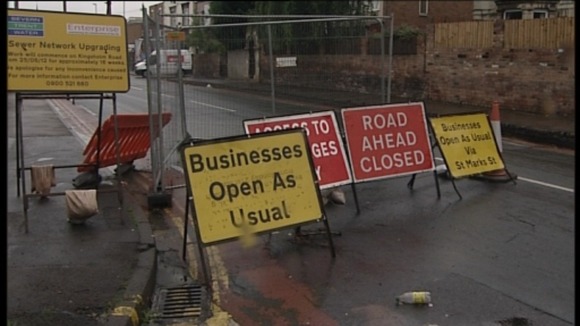 Benita says the drop in business is causing concern for her and her 14 employees.
I think it would be foolish to say that no-one is frightened. Of course we are. We're all worried about what will happen in 3 months or 6 months but they're very dedicated.

We are a team and probably more a family. As much as I depend on them, they depend on me so that's what we'll do.
– Benita McLean, garage owner

Severn Trent says it will compensate businesses affected by the works but Benita is still to receive a penny after last year's disruption.

She says she can only wait to see what the next 6 months will bring.

You can watch Eli-Louise Wringe's full report here: