Weather warnings remain in place today following heavy rain that devastated many areas in the South West over the weekend. Properties in Dorset were flooded and many roads impassable after several inches of rain fell overnight into Saturday causing rivers to swell.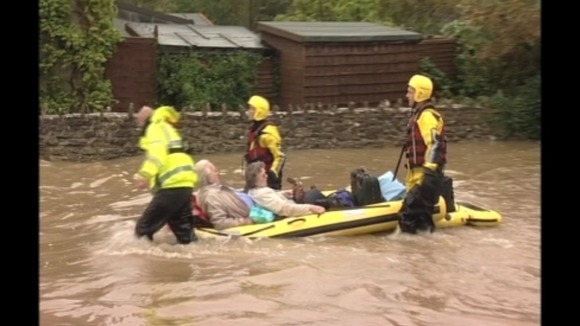 The clean up operation has long since started, but as the heavy showers continue to batter the region, a yellow rain alert from the Met Office has been maintained until midnight. Scattered heavy showers are expected to continue to develop throughout this afternoon and evening.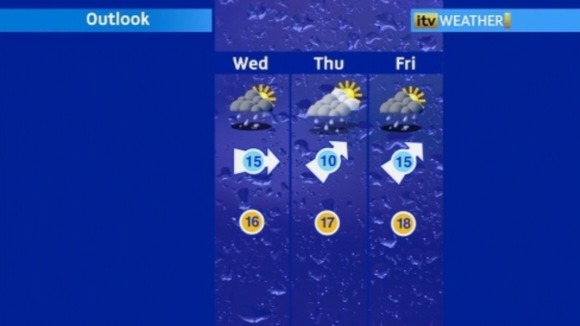 Although intensities will fall well short of those seen recently, the ground is so saturated in many areas that they may cause some local impacts - the public should be aware of the risk of localised surface water flooding as a result.
– MET OFFICE

The Met Office has warned that up to 30mm of rain could fall within a few hours in some places. With rivers and streams already swollen and fields wet it could cause localised problems.

Burton Bradstock near Bridport in Dorset was badly hit. Some motorists had to be rescued from their cars as river levels on the Brit and Asker breached the banks.

Homes were not the only ones that fell victim to the heavy rain. The Festival of British Eventing, due to take place at Gatcombe Park in Gloucestershire later this week, has been cancelled because of the wet weather.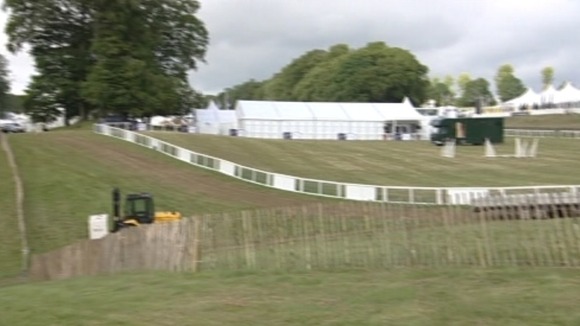 The unprecedented rainfall over the last month has produced exceptionally wet ground conditions. Due to the continuing unsettled weather we are unable to safely continue the preparations for the Festival._

We know that riders and spectators will be disappointed - especially as so many events have been cancelled already this year._

We did everything possible to ensure that the event took place but sadly the hard-working ground crew at Gatcombe Park have been defeated by the weather._
– CAPTAIN MARK PHILLIPS, CO-ORGANISER, FESTIVAL OF BRITISH EVENTING

Around 50,000 people were expected at the event at the home of the Princess Royal, as well as some of the world's top riders. It's hoped the British Championships can be rescheduled for later in the year.