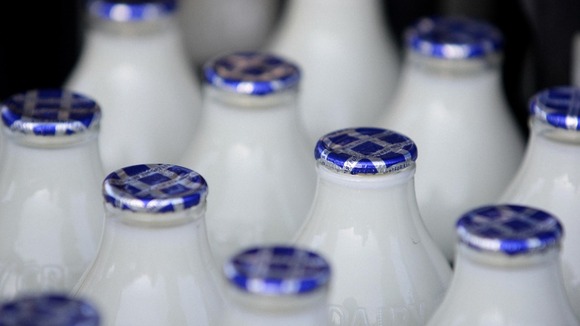 West Country farmers will be in Westminster today to join a summit meeting about falling milk prices.
It's been called by the National Farmers' Union, which says milk producers are being forced out of business as big dairy companies cut costs.
Arla Foods UK, Robert Wiseman Dairies and Dairy Crest have all announced reductions of up to 2p per litre from August, following previous cuts in the spring.
The NFU is warning that producing a litre of milk now costs many farmers significantly more than what they are paid for it.
Vice president Adam Quinney has urged Farming Minister Jim Paice to "bang heads together" within the sector to ensure farmers are paid a fair price for their milk, and to push back on regulation that adds costs to producers.
The latest round of cuts to milk prices by three major dairy processors will mean dairy farmers are making a significant loss for every litre of milk they produce.

If we don't get paid a fair price, that means less milk will be produced and in the long term the consumers will have to pay more.
– Adam Quinney, Vice president, National Farmers' Union

The farmers' organisation is calling for farmers to be paid at least the production cost of milk and for more equitable contracts to be introduced that stop dairy farmers being exploited.

And the NFU wants to see the swift introduction of a groceries adjudicator to stamp out unfair practices in the food supply chain.
Now the carpet's been taken from under our feet and we go back to wondering what will happen? how long is it going to be like this? is it worth continuing?

What do we do about the people who rely on us for wages and other businesses that feed us?
– David Corp, Somerset dairy farmer

Robert Wiseman Dairies will now be paying 24.73p per litre of milk. The NFU says it costs farmers 30p to produce a litre of milk - that's a loss of over 5p per litre.
We have done everything we can to minimise the reduction in our farm gate milk price but we must now reflect the substantially lower returns from the markets which we serve.
– Robert Wiseman Dairies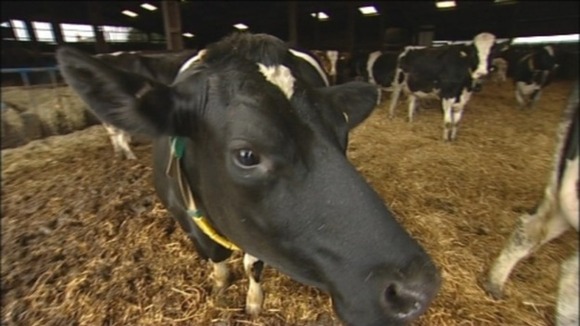 Farmers are calling on MPs to support them by putting pressure on the Government, processors and retailers to meet their demands.
The NFU said it was expecting around 2,000 dairy farmers at the summit in Westminster today.