Farmers came in their hundreds to blockade Robert Wiseman Dairy in Bridgwater this evening in a protest against its decision to make a further cut in the amount it pays farmers for a litre of milk. One by one they parked up in their tractors to convey their discontent at decisions being made in the dairy industry.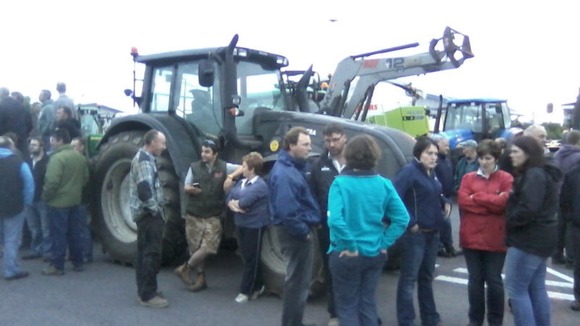 Farmers For Action say farmers are being 'robbed' as they lose money on every litre they produce.
Farmers have been left to this degree of action because they are being robbed. Farms have been in families for generations and they are not prepared to sit back and let it go. I have a young family at home, I have two lovely boys and they are very keen on the farm. We are not going to sit back and let these big companies take any profit that there might be in the job.
– JAMES BADMAN, FARMERS FOR ACTION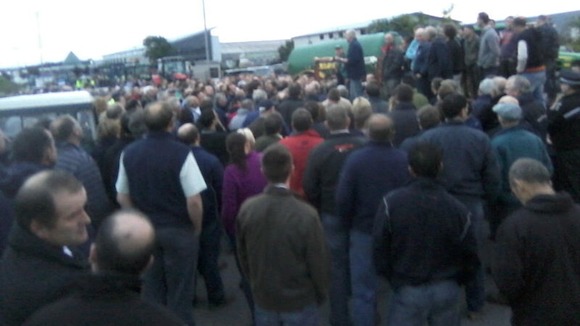 In the last three months the price farmers are paid for a litre of milk has dropped by 4 pence. The second two pence of that comes into force on August 1st. Farmers are hoping the dairy will reverse its decison and fully reinstate them for the money they have lost.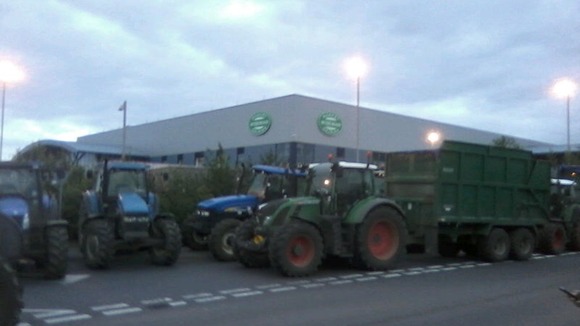 Robert Wiseman, which supplies milk to the co-op supermarket chain, told ITV Westcountry when they made the decision to cut the price of milk that they'd done everything they could to minimise the reduction in milk prices. They say they have to reflect the substantially lower returns from the markets which they serve.
ITV West Country viewers have been extremely vocal about the issue in a debate on our Facebook page. Many of them are supporting the action the farmers are taking.
Fair play to the farmers. Something needs to be done about these scandalous prices big companies are charging. The way there going there won't be any dairy farmers in ten years.
– JAMIE KIRBY
Good for them. They deserve to have more money. They do so much hard work, all hours and all weathers.
– Karen Platt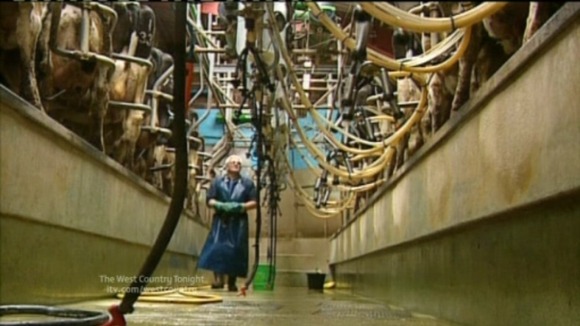 Why should farmers be forced into producing milk at a loss? No one else runs their business like this. I for one support the farmers.
– PAULA BRIGHT
I'm all for saving the British dairy farmers livelihoods from greedy supermarkets/processors. However, in reality would those that say they would pay extra for milk actually do this?
– DAVID MCLOUGHLIN

The British Retail Consortium which represents supermarkets says supermarkets are actually the best payers for milk.

To join the debate online you can head to our Facebook page.