An 11-year-old boy remains in a serious condition in hospital tonight after plunging 30ft down Cheddar Gorge. The child, who has not been named, was airlifted to Frenchay Hospital by Portland coastguard helicopter.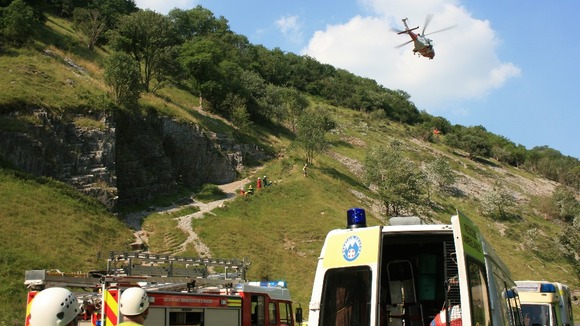 Volunteers from Avon and Somerset Search and Rescue helped emergency services locate the boy. They tonight described how he fell from a rocky outcrop onto a gravel ledge, landing on his face. The boy suffered a serious head injury.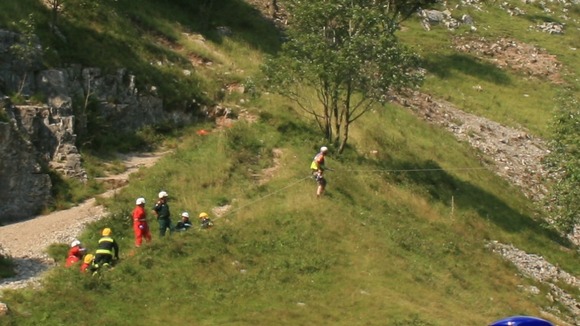 The boy was in a serious/critical condition. There was a multi-agency response which was appropriate. Volunteer rescue teams were also at the scene. The patient has got the best possible outcome from the rescue operation and we wish him a full recovery.
– MASSEY, AVON AND SOMERSET SEARCH AND RESCUE

Rescue workers say the boy had been with his mother at the Gorge. They received a call late this afternoon about the incident.