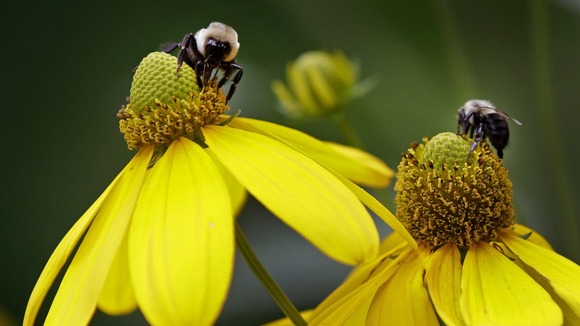 Bees are in big decline due to a variety of reasons, some of which are lack of suitable flowers for them to feed on.
UK bees are worth more than £510 million each year to crop production and more than three-quarters of our wild flowers need insect pollination.
In the UK there are 267 species of bees. The Bee Guardian foundation, based in Stroud, is a charity which has been set up to protect them by persuading us to create the sort of environments that they like.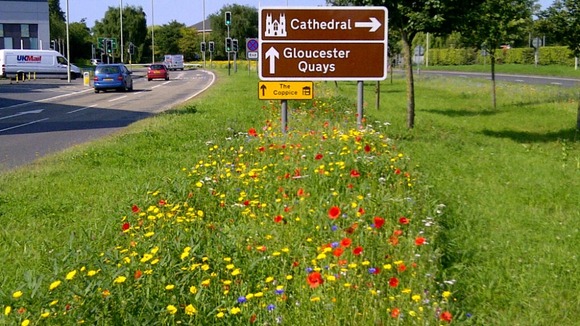 Gloucester City Council has been doing just that, by planting "urban meadows" consisting of the kinds of wild flowers which will attract bees and other insects.
Altogether they have planted at a dozen locations. It's proving popular with bees and the public alike.
We've been inundated with calls saying what a wonderful idea!

We have here an example of what we can do to help the environment. Cultivated flowers do not produce nectar and therefore don't attract insects, so by doing this we are doing our bit to attract insects in urban areas.
– Cllr Kathy Williams, Gloucester City Council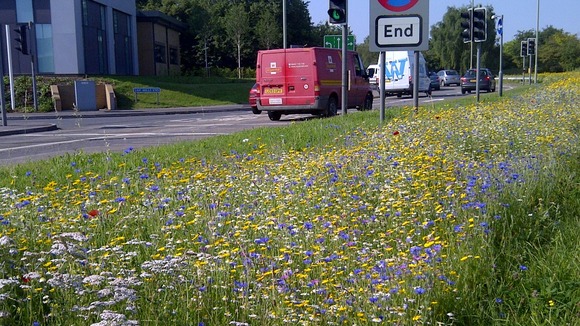 The Bee Guardian Foundation is so impressed it has awarded Gloucester a "Bee Guardian" status, the first city anywhere to get one.
We want to show Gloucester as a shining example to all the other potential bee guardian cities and towns and villages which can be created across the country and potentially across the world as well.
– Jessie Jowers, founder of the Bee Guardian Foundation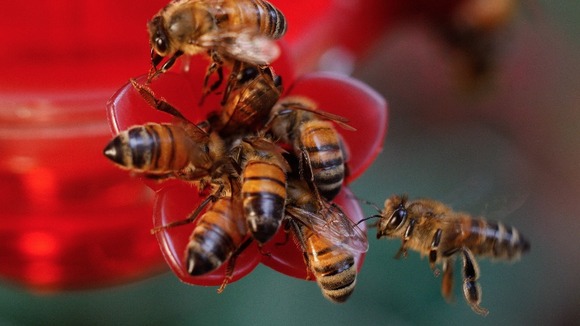 The good news, says Jessie, is that we can all create wildflower meadows in our own gardens. It's cheap, low-maintenance looks great and helps insects.
For more information on helping bees, visit the Bee Guardian Foundation website.
And you can watch a report by our Gloucestershire correspondent Ken Goodwin here: