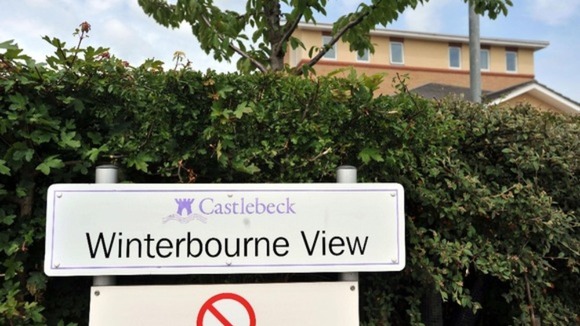 A damning report into abuse at the Winterbourne View care home in South Gloucestershire has been highly critical of local health services and police.
The owners of the home, health regulators, local health services and police were all criticised for failing to act on increasing warning signs of institutional abuse by staff at the care home.
The 150-page South Gloucestershire Safeguarding Adults Board report into the scandal was carried out by an independent expert in adult safeguarding, Margaret Flynn, who is chair of the Lancashire Safeguarding Adults Board.
The main findings of the report were:
Highly critical of agencies
Multi agency response ineffective
No overall leadership among commissioners
The whistleblowing notification was not addressed by Winterbourne View Hospital or Castlebeck Ltd
Castlebeck primarily responsible and accountable for neglect. They put money over care
Care Quality Commission (CQC) should carry out more frequent and unannounced inspections
The report also found that Avon and Somerset Police were aware of 29 incidents at the home between 2008 and 2011.
It calls for notifications of concern, including safeguarding alerts and police attendances, to be better coordinated and shared amongst safeguarding organisations, which would allow earlier identification of potential problems and earlier action taken.
It recommends the Department of Health should consider banning the 't-supine restraint' - this is where patients are laid on the floor and restrained by a staff member's body weight.
According to the report, the hospital was not based on a local population needs assessment. Castlebeck Ltd spotted a business opportunity and were not discouraged by NHS commissioners. They had indicated their willingness to buy its services irrespective of national policy and guidance.
The review concluded that 'oversight across sectors was unequal to the task of uncovering the fact and extent of abuses and crimes at the hospital'.
The organisations which make up the Safeguarding Adults Board, including South Gloucestershire Council, the NHS, Avon & Somerset Police and the Care Quality Commission, deeply regret the shocking events at Winterbourne View Hospital.

We fully accept the findings and recommendations of the report, and are determined to work together to ensure that events such as this never again occur in South Gloucestershire.
– Peter Murphy, Chairman, South Gloucestershire Safeguarding Adults Board
There is much for all the organisations involved with Winterbourne View to consider in Margaret Flynn's thorough and comprehensive report.

I will ensure that the Care Quality Commission responds fully to all the recommendations for CQC.

We will continue to work with other organisations to improve communications and sharing of information to ensure we all protect those who are most vulnerable.
– David Behan, Chief Executive of the Care Quality Commission
Many of the systems that could have prevented the shocking abuse of patients at Winterbourne View Hospital failed.

One year on, significant measures have been taken by the organisations represented by the Safeguarding Adults Board to ensure better standards of adult protection and improve commissioning across health and social care services for people with behaviour which challenges to reduce the number of people using inpatient assessment and treatment services.
– Andrew Havers, Medical Director of NHS Bristol, North Somerset and South Gloucestershire Primary Care Trusts
We take our safeguarding responsibilities very seriously and welcome the independent scrutiny of the Serious Case Review.

Comprehensive changes to our safeguarding service over the last year will ensure that the same 'golden thread' principles used in child protection to put the victim at the heart of safeguarding applies in exactly the same way to safeguarding adults.
– Detective Chief Superintendent Louisa Rolfe, Head of Avon and Somerset Police CID
We hope that the lessons learned and the actions that flow from this rigorous report will mark the start of a new chapter for care in our sector.

The actions towards people with learning disabilities by former members of staff at Winterbourne View Hospital were both wholly unacceptable and deeply distressing for all concerned and we are truly sorry this happened in one of our services.The criticisms that have been directed at the health and social care sector in general, and particularly those that were directed at our organisation and are highlighted in this report have been listened to and are actively being addressed.

We believe we have responded in a way that demonstrates our resolve to ensure that the events of Winterbourne View will not be repeated.
– Castlebeck spokesperson