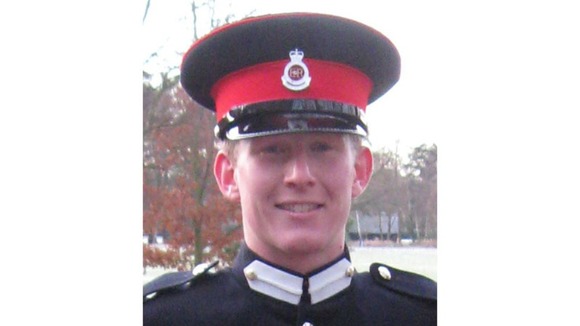 Tributes have been paid to a soldier from Bristol who was killed in Afghanistan.
Lieutenant Andrew Chesterman was shot while on patrol with 3rd Battalion the rifles in Helmand Province on Thursday.
26-year-old Lt Chesterman, who lived in Bristol, was described as "popular, utterly professional, dependable and naturally gifted."
He leaves behind his father Paul and sisters Anna and Olivia.
We have lost a fine young man. It was readily apparent that Andrew gave himself fully and wholeheartedly to his career in 3 Rifles. His family are immensely proud of him and will carry him very dearly in their hearts."
– Paul Chesterman, Lt Chesterman's father

Lt Chesterman had been in Afghanistan since April. He had been helping to form a police advisory team to assist the Afghan National Police.

On the day he was killed he had been in the lead vehicle on patrol through the Nad-e Ali district of Helmand province when it was hit by an improvised explosive device.

As he and his colleagues dealt with the situation, they were ambushed by insurgents and Lt Chesterman was shot.

Despite the best efforts of his fellow riflemen at the scene and the medical emergency team, he could not be saved.
Lieutenant Andrew Chesterman will be remembered by all Officers and Riflemen of 3rd Battalion, The Rifles as an outstanding leader of men who epitomised what it means to be a Rifleman. Professional excellence, self-discipline, integrity and loyalty are characteristics that immediately spring to mind when I think about Andrew. He was always extremely personable, charming, and very charismatic with an ever present sharp sense of humour and wit. We are all the richer for having had the privilege and honour to have served alongside such a talented and popular young Officer.
– Lt Col Charlie Maconochie, Commanding Officer