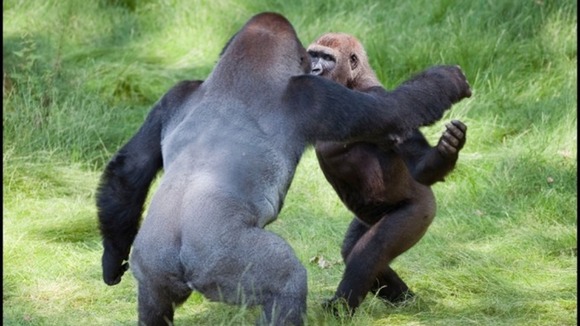 There were emotional scenes when gorilla brotherswho hadn't seen each other for more than two years were reunited for the firsttime at Longleat Safari & Adventure Park.
The brothers, who were born at Dublin Zoo, met up again at the spectacular new Gorilla Colony enclosure at the Wiltshire safaripark.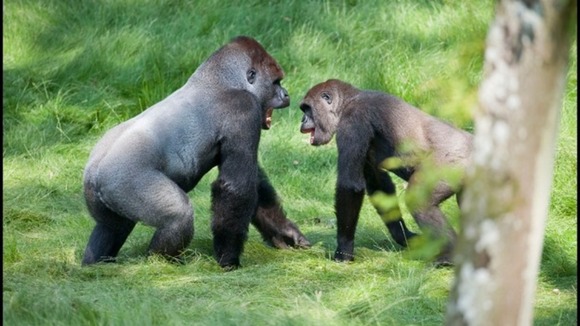 At around 220 kgs, 13-year-old western lowland silverback gorilla Kesho is a force to be reckoned with and keepers were unsure how he would react to meeting up with his nine-year-old kid brother Alf.
However there was no need to be worried as the brothers acted like they had never been apart.
The keepers from Dublin weren't entirely sure the brothers would even know each other, but the moment they met you could just see the recognition in their eyes.

We had been slightly concerned how they would react to each other and whether the big brother could put up with little Alf's playfulness.
– Mark Tye, Longleat keeper
However they have formed a really tight bond in just a few weeks and Kesho is actually incredibly tolerant; allowing both Alf and six-year-old Evindi to jump all over him.

It's fantastic for Alf to have an older brother to look up to and learn from and Kesho seems to enjoy being the centre of attention
– Mark Tye, Longleat keeper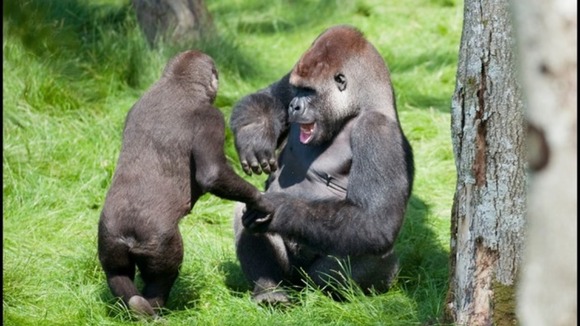 Kesho was moved from Dublin to London Zoo as partof a captive breeding programme and hadn't seen his siblings since.
Now all three are making a new home at Longleat in their purpose-built new Gorilla Colony alongside a fourth male gorilla called Boulas.