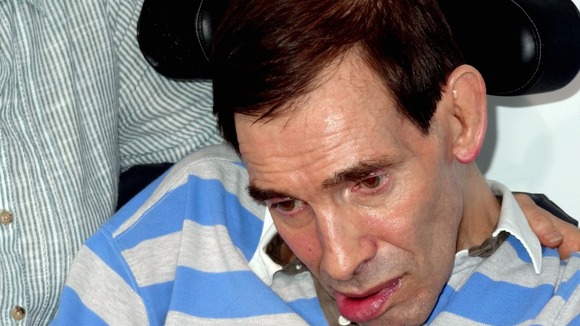 Locked-in syndrome sufferer Tony Nicklinson, who lost his High Court battle last week for the legal right to end his life when he chooses with a doctor's help, has died in Wiltshire this morning of natural causes.
You may already know, my Dad died peacefully this morning of natural causes. he was 58.
before he died, he asked us to tweet: 'Goodbye world the time has come, I had some fun'
Thank you for your support over the years. We would appreciate some privacy at this difficult time. Love, Jane, Lauren and Beth
His lawyers released a short statement.
This is to notify you of the sad death of Tony Nicklinson at approximately 10am this morning.
– BINDMANS LLP

A spokesman for Wiltshire Police said the force would not be investigating his death:
Police are not involved at all. We can confirm he passed away and it is not a matter for Wiltshire Police. His death certificate has been signed by a doctor, so it is not a matter for Wiltshire Police or the coroner
– Wiltshire Police

Last week Tony Nicklinson said was devastated and disappointed after losing his High Court battle to have a doctor end his life without fear of prosecution.

Victory in the landmark right-to-die case would have altered the UK's murder laws.

Mr Nicklinson, who was left paralysed by a catastrophic stroke seven years ago, appealed for a change in law as he is unable to take his own life.

He wanted a doctor who gives him a fatal dose to have a "common law defence of necessity" against any possible murder charge.

But three judges at London's High Court unanimously agreed that it would be wrong for the court to depart from the long-established legal position that "voluntary euthanasia is murder, however understandable the motives may be".

Responding to the judgement last week, Mr Nicklinson,58, from Melksham in Wiltshire, tweeted:
It's not the result I was hoping for but it isn't entirely unexpected. Judges, like politicians, are happiest when they can avoid confronting the real issues and this judgement is not an exception to the rule.

I believe the legal team acting on my behalf is prepared to go all the way with this but unfortunately for me it means yet another period of physical discomfort, misery and mental anguish while we find out who controls my life - me or the state.
– Tony Nicklinson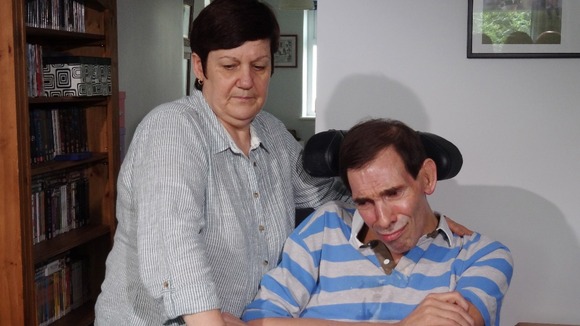 The judges ruled that the current law did not breach human rights and it was for Parliament, not the courts, to decide whether it should be changed.
Shortly afterwards, Paul Bowen QC, representing Mr Nicklinson, confirmed - as expected - that he will appeal the High Court's ruling.
Less than an hour before the judges' verdict was announced, Mr Nicklinson's had family launched a petition to support his right to die.
People with locked-in syndrome are usually completely paralysed, and are unable to speak or move
Sufferers can think and reason and can generally move their eyes
The disorder can follow a traumatic brain injury, such as a massive stroke
Although there is no cure, therapy such as functional neuromuscular stimulation can sometimes benefit victims by activating some of the paralysed muscles