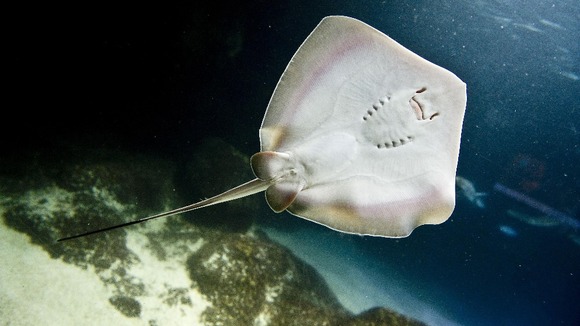 Aquarium staff have installed CCTV after they say a visitor attempted to make off with a stingray in Weston-super-Mare.
Management at the SeaQuarium in the town say a customer was spotted reaching into an enclosure to grab the freshwater stingray.
The attempted theft was witnessed by another visitor, who informed staff. However, they were unable to trace the suspect, prompting the introduction of security cameras to protect the endangered species.
Manager Christopher Donkin said there were warning signs to not touch the freshwater stingrays. The rays were babies and can have a nasty sting in their tails.
Anyone trying to take one home would be in for a bit of a surprise.

It's such a shame, we are continuously creating exhibits which are open-aired, letting our visitors get even closer, but you have to draw the line somewhere.
– SeaQuarium Manager Christopher Donkin