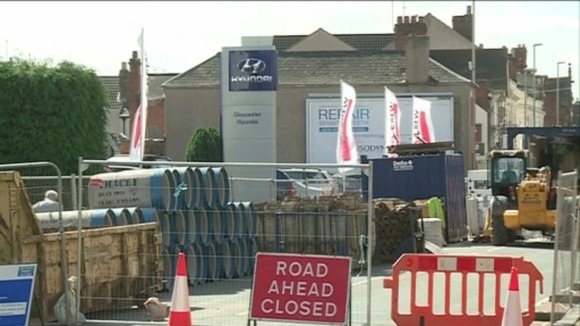 Businesses in Gloucester say that sewage works are harming trade. One garage on Kingsholm Road says customers can't find their way there.
A month ago when we last visited things were bad. The sewage works have now advanced up the road blocking their entrance. The garage says things are even worse.
We have a side entrance which comes off Denmark Road, but there are roadworks there too. We've had cancellations, because even people who know the area aren't finding their way here.
– BENITA McLEAN, Garage Owner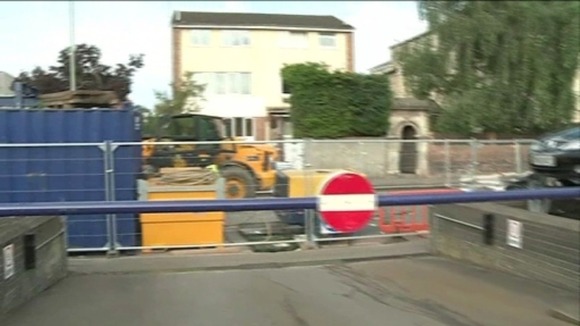 They still haven't been paid compensation they are owed from when the work started last year.
Other businesses say they are also suffering, and that the work is taking too long.
All the passing trade that drives past - you get none of that now because vehicles don't go past.
– GEOFF COOPER, Trader
The road is closed right outside my shop. Customers are getting so confused they just don't know how to get to the premises.
– JASON COOPER, Trader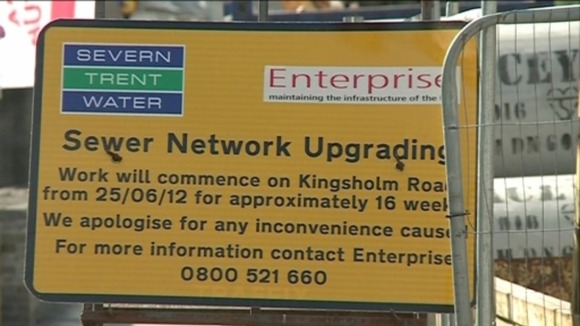 The road is closed because Severn Trent is upgrading all the sewers. It's part of a £14 million improvement scheme being carried out across Gloucester.
Severn Trent operates a business compensation scheme so if businesses are suffering during the works, then Severn Trent Water will pay compensation.
– WAYNE ELLISS, Severn Trent Water

Traders say that this is the last thing they need during the current economic climate.

Even with compensation, they worry they may not get customers back who have gone elsewhere during the work.

You can watch the full report by our Gloucestershire correspondent Ken Goodwin here: