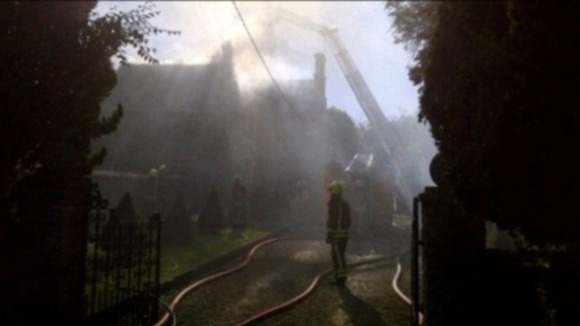 A blaze that destroyed part of the 17th Century Luckington Manor was most likely caused by sunlight reflecting off a mirror.
Emergency services were called to the property on Friday after fire broke out in a first floor bedroom. It spread through one wing of the building, which is Grade II listed.
At the height of the blaze, ten fire engines were at the scene.
The fire brigade said reflective objects "should never be left on a windowsill or any surface by a window".
Where you have a mirror or any other glass object, such as an ornament, that is curved, this allows the glass to act as a lens. When the sunlight hits it, it becomes concentrated, and if the rays are bounced onto something flammable, such as curtains or bedding, then a fire can start."
– Jack Nicholson, Wiltshire Fire Service