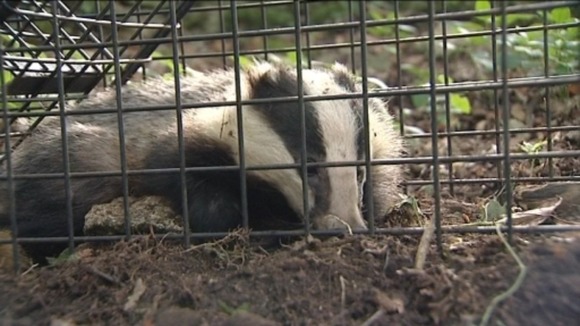 Animal welfare and wildlife campaigners have opposed the cull, which farmers say is necessary to tackle TB in cattle because badgers spread the disease to livestock, but lost their fight in the High Court. The cull, which is being paid for by the farmers taking part, will allow the shooting of free-running badgers.
The Government said 26,000 cattle were slaughtered in 2011 as part of TB controls. In the South West almost a quarter of farms were under movement restrictions last year. Controlling the disease has cost the taxpayer £500 million in the past decade, and costs could spiral to £1 billion over the next 10 years without action, the Environment Department (Defra) said.
An outbreak on a farm costs a farmer around £12,000 and the taxpayer £22,000, Defra estimates.
Asked if he thought the first pilot culling licence was a positive first step towards a more widespread cull in England, new Environment Secretary Owen Paterson said: "I very much hope so." He said TB was a disease that had to be taken very seriously.
Mr Paterson, who used to have two pet badgers, said he wanted to see a healthy badger population alongside a healthy cattle population generating money for farmers.
"Until we get a vaccine, and we would all love to have a vaccine but we haven't got one, so for the time being we should use the measures used in other countries very effectively to bear down on the disease in wildlife and in cattle," he added.
– Owen Patterson, Environment Secretary
The Government is pressing ahead with a badger cull despite their own official advice that it will cost more than it saves, put a huge strain on the police, and will spread bovine TB in the short term as badgers are disturbed by the shooting.

"It could lead to badgers in cull areas being wiped out totally, in contravention of the Bern Convention. Ministers should listen to the scientists and can this cull which is bad for farmers, bad for taxpayers and bad for wildlife."
– Mary Creagh, Shadow Environment Secretary

Read last week's report on how The Badger Trust lost its High Court challenge against the cull.

Watch Ken Goodwin's background story into the debate.