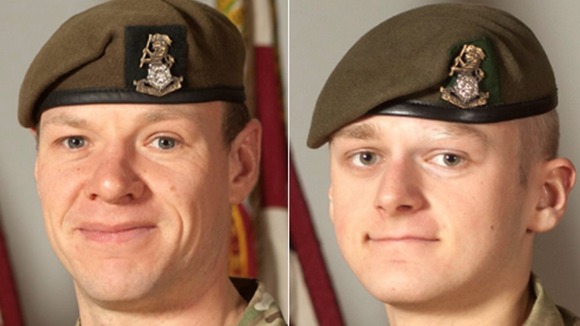 The two British soldiers who were killed by a man dressed as a local Afghan policeman on Saturday have been named as Sergeant Gareth Thursby, 29, and Private Thomas Wroe, 18.
Both served in 3rd Battalion, The Yorkshire Regiment (Duke of Wellington's). Their next of kin have been informed.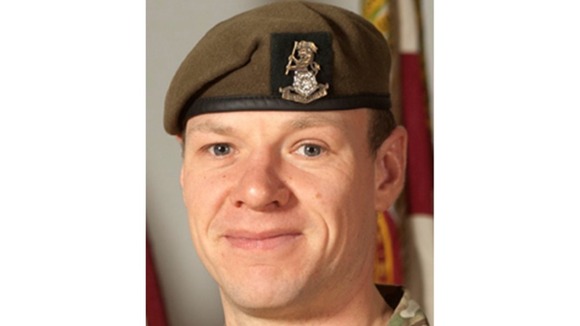 The two men were killed by a man dressed in a local Afghan Police uniform iin the Nahr-e Saraj district of Helmand province on Saturday.
Gareth was the love of my life. He was an amazing husband and father, happy, full of life and kind hearted with a passion for his work and family. He was brave, hardworking, a loving husband who was a devoted father to his children. Our Hero.
– Sgt Thursby's wife, Louise
We have lost one of our finest, Sergeant Gareth Thursby. His nickname 'Bull' epitomised everything; he was strong, confident and unbelievably robust. He was admired and deeply respected by his soldiers and peers for his soldiering skills, physical strength and forthright honesty. Utterly professional, his standards were legendary.
– Lieutenant Colonel Zachary Stenning MBE, Commanding Officer, 3 YORKS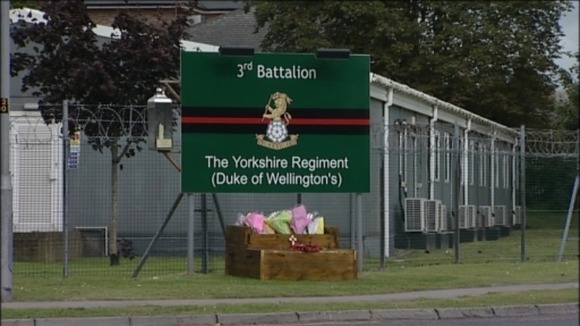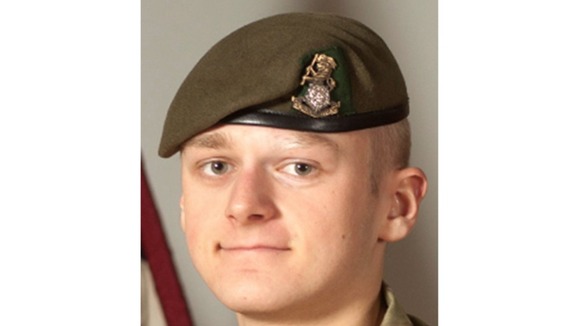 Our son Thomas was a brave young soldier, who is loved by his family, girlfriend and friends. We can't believe you have been taken so soon from us. You will always be in our hearts for ever and ever. You would light up the room with your smile and bubbly personality. Our world will be a duller place without you. We are so proud of you son, on all you achieved and we are grateful for every special thing you gave us. We will always love you Tom
– Thomas's family
Private Tom Wroe had only been with us a few months, but in this short period he had made a significant impression on his fellow soldiers and commanders. Always eager and with unrelenting energy, he had pushed hard to join the Regiment inAfghanistan.

Arriving only some two months ago, his energy and professionalism quickly earned him the respect of his fellow team members. But it was his humour and character that really stood out. Whenever anyone asked how he was, his consistent reply was 'always happy'. This phrase captured the young man Wroe was. On patrol his professional skills were impressively high given his relative inexperience. When back in the isolated checkpoint, his humour and vibrancy shone through and energised those around him
– Lieutenant Colonel Zachary Stenning MBE, Commanding Officer, 3 YORKS