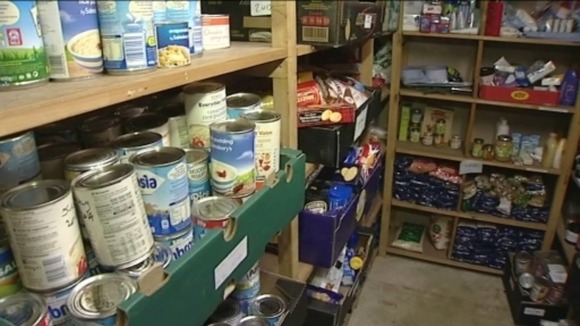 In the current climate, foodbanks are soaring and demand is far higher than supply.
Over 1,000 hungry people have been fed by Stroud's Foodbank in the eight months it has been open.
Latest figures from the charity, which provides emergency food boxes from its depots in Stroud, Dursley and Stonehouse, show that by mid-August, it had fed 1,046 people. Almost half were children.
We are a crisis only service. We kick in when there's a problem, but we make sure that people know that there's long term support somewhere else.
– Will Mansell, Manager Stroud Foodbank

People in need have to be referred by social services or crisis centres, and are given vouchers which they can exchange for food. The service is proving so popular, that the food bank is looking for bigger premises.
We have fed over 1,200 people since we opened last December.

40% of those are children. It's a sign of the times I suppose.
– Will Mansell, Manager Stroud Foodbank

The recent harvest festivals has led to bumper donations of food from churches but Will says that they need more.

The Stroud Foodbank is supported by volunteers.

More information can be found here.