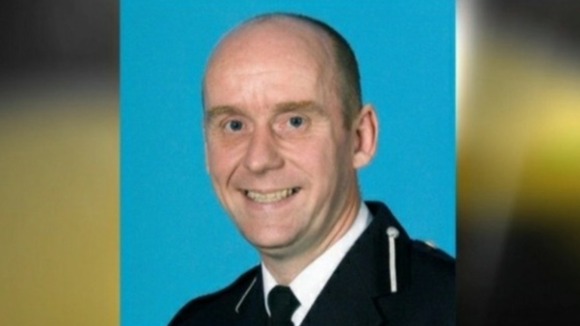 A report into the death of former Assistant Chief Constable David Ainsworth has severely criticised Wiltshire's police authority and its culture.
Her Majesty's Inspectorate of Constabulary found key failings in the authority's decision making, communication and welfare strategies, describing it as a 'close-knit community'. A coroner had previously cleared Wiltshire Police of any failure in caring for Mr Ainsworth's welfare.
The 'lessons learned' review published by HM Inspectorate of Constabulary, and carried out at the invitation of Wiltshire Police and Wiltshire Police Authority, has highlighted a number of clear failings on the part of both organisations to effectively and appropriately commission and manage the misconduct investigation that ended in the suicide of David Ainsworth in March 2011. Here are some of the key 'lessons to be learned':
When dealing with complex welfare issues, the strategic governance and leadership role of the Police Authority should be clarified at the earliest opportunity.
Although a detailed understanding of the relevant legal framework is necessary, the Police Authority should adopt a people-orientated approach by recognising the distress that an incident of this nature causes to those inside and outside the Force.
A dedicated 'whistle-blowing' policy should be developed.
A distinctive and practical delivery plan addressing equality and diversity issues across the force would promote trust and confidence.
ACPO should consider developing guidance on the welfare arrangements for chief officers.
Force vetting procedures should be reviewed.
You can access the full report here.
Wiltshire Police and Wiltshire Police Authority have issued the following statement in response to the findings.
Today, 26 September, Her Majesty's Inspectorate of Constabulary (HMIC) have published their 'Lessons Learned Review' on their website.

The review follows an invitation to HMIC in September 2011 from Wiltshire Police Authority (WPA) and Wiltshire Police. The invitation was to identify any lessons to be learned from the management of issues surrounding the conduct investigation of David Ainsworth.

We acknowledge that this review was a complex process and HMIC have tried to represent all the contributor's views. However, we are disappointed that, as result of feedback received from staff, it would appear that some of the high level issues, related to senior leadership and recruitment, have not been addressed.

Through changes we have made internally and 'lessons learned' we will continue to build a progressive organisation where staff treat each other with respect and every staff member feels confident to report wrongdoing. We are confident that changes that have been made to our internal policies and strategies address many of the points raised by the review. We use these internal policies to embed a high level of values and professional behaviours in all that we do.
– Wiltshire Police spokesperson