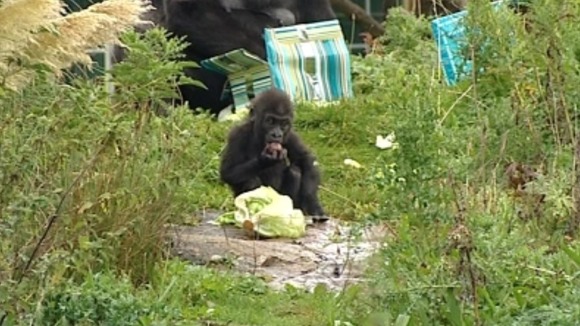 Keepers at Bristol Zoo are celebrating a birthday today and it's not just any old birthday. Little Kukeña the lowland gorilla has turned one, marking another chapter in the Zoo's successful conservation programme.
The gorilla family which now stands at seven were treated to birthday presents containing some of their favourite treats and a few minutes in the media spotlight as cameramen from local television, newspaper and online organisations turned out to catch a glimpse of the birthday boy.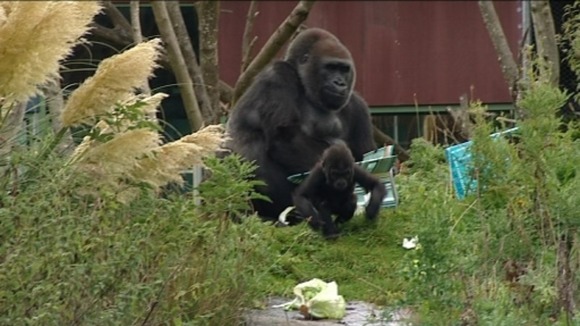 It proved harder than expected though, little Kukeña stands at just 45cm tall and weighs just 7kgs. However, the lure of birthday presents and some of his favourite food was too much to resist as he was allowed to wander just a few feet away from his ever watchful mum Salome.
Kukeña has come a long way over the past 12 months, he is becoming a proper little adventurer and loves to sneak off to explore when mum isn't looking. Salome is a fantastic mum and is still very protective of her baby boy and keeps a close eye on him as he is still a bit too young to play with the other young gorillas as they tend to like a bit of rough and tumble.
– Lynsey Bugg, Assistant curator of mammals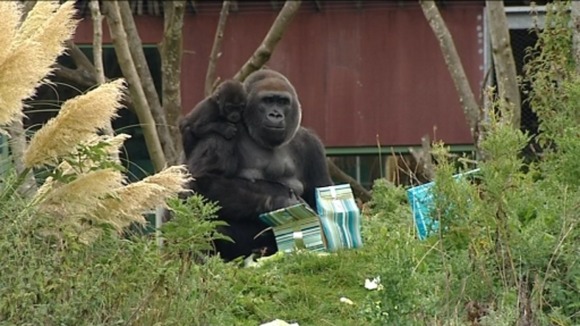 The gorillas at Bristol Zoo are part of an international conservation breeding programme for the western lowland gorilla, which is a critically endangered species.
Lynsey Bugg, Assistant curator of mammals says the breeding programme at the zoo is a real success story: