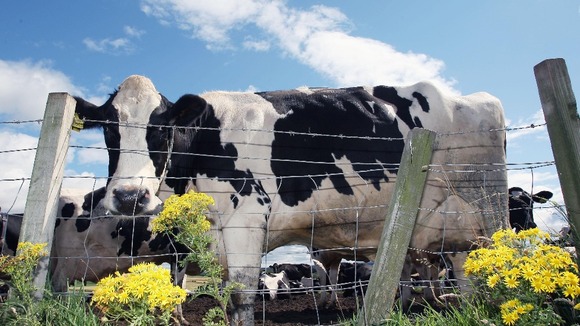 A pensioner has died after being trampled by cows as she walked her dog in a field.
The woman, named as 68 year old Sandra Wiltshire, had been walking her dog in a field next to Black Bridge in Chippenham when the incident happened.
Her dog was also injured in the attack.
Paramedics from Great Western Ambulance Service rushed to the scene but were unable to save the woman, who had suffered a cardiac arrest.
Her dog is being treated at a local vet surgery for multiple injuries, including fractured hips.
We can confirm that officers were called to assist paramedics in a field near to Riverside Drive, Chippenham shortly before 9:00 am this morning.

There do not appear to be any suspicious circumstances surrounding her death at this stage and an investigation will be commenced on behalf of H M Coroner for Wiltshire.
– Claire Usher, Wiltshire Police

Riverside Drive is situated on the outskirts on Chippenham and overlooks a pretty river and fields.

A spokesman for Great Western Ambulance Service said they received a 999 call at 8.38am, with a paramedic arriving on the scene eight minutes later.

Our reporter Rebecca Broxton was live at the scene for The West Country Tonight: