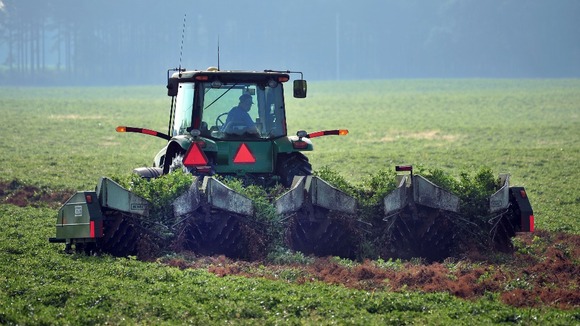 Campaigners trying to save a board which sets the wages of thousands of agricultural workers will dress up as badgers today to stage a protest outside a Government building.
Unite has warned that scrapping the Agricultural Wages Board (AWB) in England and Wales would 'plunge' 150,000 people towards poverty.
Activists will demonstrate outside a meeting of the board at the Department for Environment, Food and Rural Affairs in central London to draw attention to the closure of consultations on the proposals on November 12th.
The badger protest makes a serious point - if the Government could stop the cull of the badger population very abruptly, they could easily do the same for the AWB.

There is no way that those living in rural communities could engage in a digital only consultation in the four-week time span - broadband access is patchy in many parts of the countryside.
– Julia Long, Unite national officer

Unite says that a total of 154,000 workers rely on the AWB to maintain some sort of income on which to bring up their families. They say the abolition of the AWB will see £140 million a year lifted from low-paid workers and be kept by the employers.
Agricultural wages boards were designed almost 100 years ago when conditions were very different to the modern age, and there was little to protect workers from unscrupulous employers.

Now we have the national minimum wage and other employment protections, it's about time we got rid of a burdensome anomaly, saving farmers significant time, effort and money, generating up to almost 1,000 jobs, and allowing workers with top-class skills to agree top-class contracts with their employers.
– David Heath, Farming Minister