Otter spotted at safari park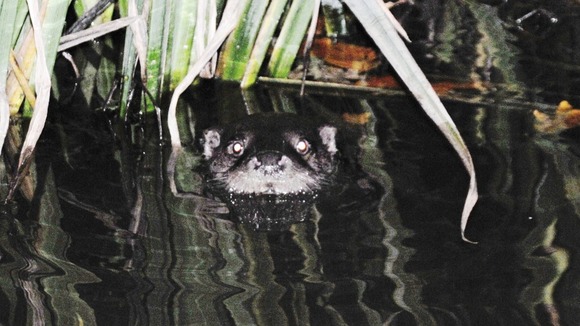 Longleat may be best known for its lions and other species from across the globe but it's a rare native mammal that is causing a commotion at the Wiltshire safari park.
Over the past week, staff have reported sightings of a wild otter near a stream running through the estate. Jon Cracknell, who's Director of Animal Operations, even managed to get some shots of it playing in the water.
Keepers had spotted some footprints and other signs down by the water's edge, however I really didn't think we'd be able to actually get some photographic proof so quickly. The pictures aren't great but it was dark and this is such a privilege to see such an elusive native mammal in our very own waterways.
– Jon Cracknell, Longleat's Director of Animal Operations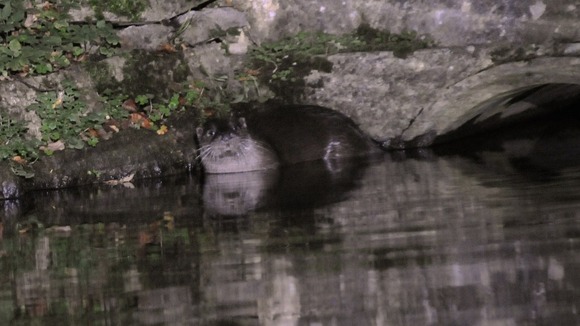 There are now plans to set up camera traps beside the stream in the hope of catching more images of the unexpected visitor. It should also reveal if the otter is a lone animal or part of a group.
Jon Cracknell says it proves their policy of making the estate as attractive as possible for a wide range of native species is paying off.
It's fantastic to know that all that effort is working and hopefully this will encourage more wild otters into the surrounding areas to re-establish a stronghold here on the borders of north east Somerset and Wiltshire.
– Jon Cracknell, Longleat's Director of Animal Operations

In the late 1950s and 1960s otters were hunted to protect fish stocks. The use of pesticides also polluted their watery habitats. It led to a sharp decline in otter numbers and, although populations are starting to recover, they are still few and far between.

Longleat's own otter could be a sign that change is on the way.