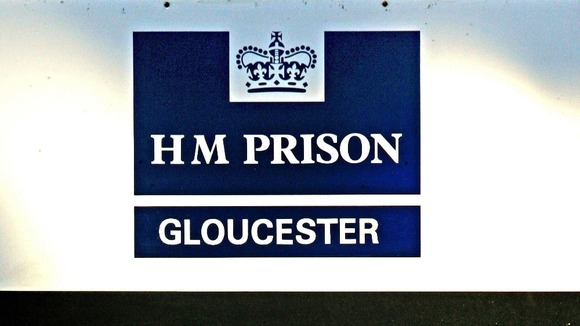 A report published today following an inspection at Gloucester prison where concerns had been raised before, found that it seemed to have "stood still".
Introducing the report of an unannounced inspection Nick Hardwick, Chief Inspector of Prisons said Gloucester Prison has many problems to address.
Inspectors were concerned during their visit in July to find that:
The environment for vulnerable prisoners at the Category B local prison was poor, and there was evidence that they experienced abuse and intimidation from other prisoners.
Segregated prisoners were not continually supervised, though this was mitigated by low numbers and generally brief stays, while the accommodation was among the poorest in the prison system, and prisoners did not have enough time out of their cells.
There was not enough for prisoners to do and inspectors found well over half of the population locked up during the working day.
Gloucester is one of the older establishments in the prison system, with a poor infrastructure and situated in a cramped inner-city location. Overall this is not a good report, with many issues and concerns we have raised in previous reports still to be addressed. Much needs to be done to raise often basic standards, including investment in the environment and the regime.
– Nick Hardwick, Chief Inspector of Prisons

Mr Hardwick went on to say that the prison:
To a great extent a safe place, predicated on the quality of staff-prisoner relationships
– Nick Hardwick, Chief Inspector of Prisons

Michael Spurr, chief executive officer of the National Offender Management Service (NOMS), said: "I recognise the concerns outlined in this report, particularly in the areas of resettlement and purposeful activity, but also note the positive aspects that have been highlighted.

"The physical environment at Gloucester clearly presents challenges to the regime but it is encouraging that there is recognition that relationships between staff and prisoners are strong and that it is a fundamentally safe prison with low levels of violence and self-harm.

"As the chief inspector highlights, the governor is already working to improve standards at the prison and, with staff support, will look to address issues that have been raised in the report."
Gloucester was a prison that seemed to have stood still. It was disappointing that issues that we had raised previously had not been addressed with sufficient rigour, but it was encouraging that the new governor was clear about the problems facing the prison and was trying to improve basic standards. The quality of engagement between staff and prisoners was also a significant strength upon which to build. However, Gloucester's issues were fundamental. The conditions in which people were held needed to be improved; prisoners needed to be given something meaningful and purposeful to do, and they needed better help resettling into society
– Nick Hardwick, Chief Inspector of Prisons

Responding to the report, Michael Spurr, chief executive officer of the National Offender Management Service (NOMS) said:
I recognise the concerns outlined in this report, particularly in the areas of resettlement and purposeful activity, but also note the positive aspects that have been highlighted.

The physical environment at Gloucester clearly presents challenges to the regime but it is encouraging that there is recognition that relationships between staff and prisoners are strong and that it is a fundamentally safe prison with low levels of violence and self-harm.

As the chief inspector highlights, the governor is already working to improve standards at the prison and, with staff support, will look to address issues that have been raised in the report
– Michael Spurr, chief executive officer of (NOMS)