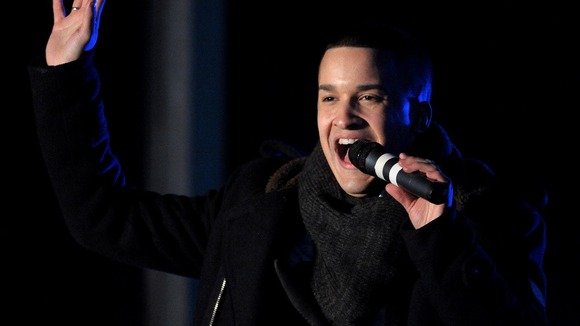 All eyes are on Swindon's X Factor hopeful Jahmene, as he continues his round of media interviews today ahead of tomorrow's final on ITV1 tomorrow night. The all male final sees Jahmene up against James Arthur and Liverpool's Chris Maloney.
Jahmene Douglas was invited to take part in X Factor after a clip of him singing was seen on YouTube. At the audition he won over the judges with his rendition of Etta James' At Last.
We need more singers like you, real singers. I just wanna take you and eat ya up honey.
– Nicole Scherzinger, Jahmene's mentor

The 22-year-old from Swindon has said throughout this year's X Factor he is his own toughest critic and he struggled earlier in the competition with a lack of confidence.
I'm a stay-at-home kinda guy, I don't mingle very well.
– Jahmene Douglas

Before X Factor Jahmene worked in Asda and sang in his church choir as he grew up.

He says he and his mother had a difficult life during his childhood and how he wants to win the contest for her.

He says victory would
give her hope she's always needed to move on from everything that has happened in the past.
– Jahmene Douglas

After switching on the Christmas lights in his hometown of Swindon Jahmene was interviewed by our reporter Robert Murphy.