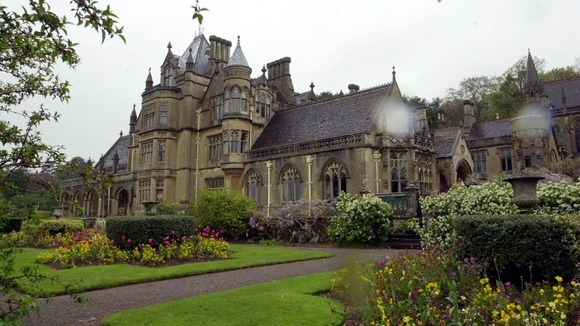 Tyntesfield Estate in Wraxall, North Somerset has been forced to close due to flooding.
Staff were forced to shut the estate on Boxing Day after heavy rain caused water from neighbouring fields to flood into the visitor centre.
The muddy water off the agricultural fields caused some of the drains in the courtyard outside the visitor centre to block. Floodwater then seeped in through the doors, leaving silt and mud on the floors in the upper half of the visitor centre.
People visiting the National Trust property were asked by staff to leave.
Volunteers and staff have been working since Wednesday afternoon to assess the damage and clean the visitor centre ready for it to re-open again on Monday.
It is understood the main house was unaffected as a result of the bad weather.
The visitor centre is situated on the side of a hill.

With the wet weather, the fields are saturated and are unable to absorb any further water which caused it to come down the hill and into the building.

We were keeping an eye on the weather forecasts and about 3pm on Boxing Day the heavens opened and the water started to come in.

We had to close for health and safety reasons.

We want to make sure the visitor centre is safe and spick and span before we open again.
– Jon Ducker, Tyntesfield visitor services manager

Tyntesfield is expected to re-open on Monday. Anyone planning to visit is asked to check their website first.