Man's ashes stolen in Melksham burglary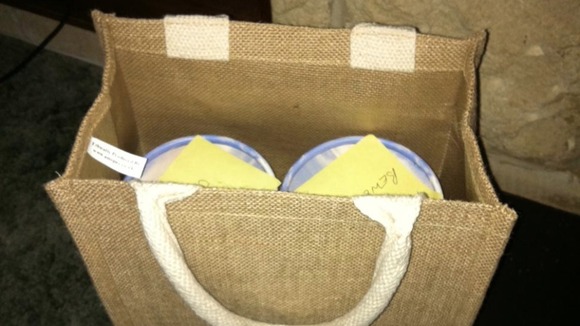 A son has made an appeal for thieves to return his father's ashes, which were stolen when his empty house in Melksham was burgled.
George Tye, an 89-year-old widower, died in 2011. He had lived in Sarum Avenue for about 20 years. He was a civil servant at the Ministry of Defence after military service in the Royal Navy.
His son Charles, who lives in the United States, has been visiting his father's home to clear his belongings.
The ashes were being kept in two cardboard tubes within a hessian bag on the hearth next to the spot where his father liked to sit. They were to be scattered in two locations – at Paisley in Scotland, where the remains of his mother were laid to rest, and at sea, to honour Mr Tye Senior's Royal Navy career.
At some time between Sunday and Thursday burglars broke in and escaped with the hessian bag together with three bottles of whisky, which were intended as a gift for a neighbour.
Police officers have carried out house-to-house enquiries and searched the surrounding area, but there is no sign of the bag or the cardboard tubes.
The bag has two white handles at the top and a small red flower in the bottom corner. The cardboard tubes have metal stoppers.
I was horrified when I discovered that the bag with my father's ashes had been taken. I was extremely close to my father and it would mean a tremendous amount to me to get them back.

My reaction was that I shouldn't have left the ashes where they were, but they were in my father's favourite spot where he sat in his chair.

I would be enormously grateful if anyone who has seen the bag or the cardboard tubes could keep them safe and contact Wiltshire Police as soon as possible.
– Charles Tye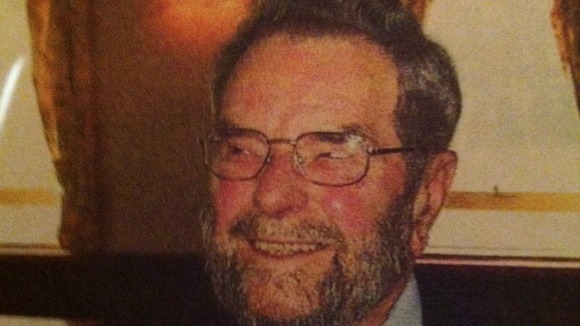 Mr Tye is extremely upset at the loss of the ashes. We want to help him to be reunited with his father's remains so that they can be scattered.

Anyone who has any information which can lead to the recovery of the ashes is asked to call Wiltshire Police on 101 and ask for the Priority Crime Team at Melksham.

Alternatively information can be left anonymously by calling Crimestoppers UK on 0800 555 111.

It is possible that the burglars took the bag and the cardboard containers believing them to contain bottles of alcohol. Once they opened the containers they may have discarded them somewhere, not realising the significance of the contents.
– Detective Constable Nicky Caffrey, Wiltshire Police