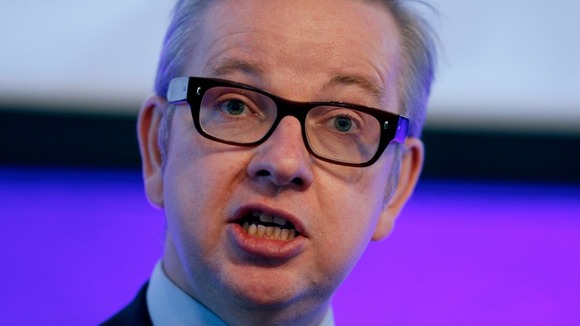 Bristol's failing schools have been warned to improve or face direct Government intervention. Education Secretary Michael Gove has told ITV West he'll force the poorest performers to convert to academies.
There are now more academy secondary schools in the city than conventional comprehensives, a move Mr Gove believes will drive up standards. But unions warn it's gambling with children's futures.
Under local authority control Bank Leaze school in Lawrence Weston in Bristol closed last summer - only to open two months later as an academy.
The same buildings, same teachers, same pupils but, crucially, insists the principal, with new aspirations.
Peter Knight adds: "We have a vision here - there is no reason why anyone should fail. As a local authority there are certain, understandable constraints, but for me I'm able to bring it right back to that student I have in front of me."
Almost half the 189 pupils at Bank Leaze Academy are entitled to free school meals. After school clubs and trips are paid for by the school, not parents. The Oasis group which runs it, along with two other primaries and two secondary schools in Bristol, receives the same amount of funding direct form the Government as a council-run school.
It was one of seven primary schools in Bristol and 19 across the South West which was forced to become an academy last year after what the Government saw as failing standards under the previous local authority control.
Michael Gove says he will turn more into academies this year.
There are some schools which are under performing where the head or governors who say 'we don't want to be an academy'.

But the people who suffer are the children who are not getting the benefits that a great education can bring.

And where we do have schools which are under-performing and children who are suffering, then yes I will step in.

We've seen education in Bristol improve immeasurably over the last few years and academies have been at the forefront of that improvement."
– Michael Gove, Education Secretary

More than a quarter of primary schools in Bristol (27%) are now academies, still small compared to the 67% of secondaries.

In the South West, 60% of secondaries are academies, way above the 48% national average.

But opposition to Michael Gove's masterplan is strong amongst some teaching unions. The largest says academies will create a selective system offering inconsistent learning.
I get a lot of calls from staff who are in schools in special measures or notice to improve and their fears are going into a system that they don't want to go into.

They feel their hands are tied, they have no control and no voice as to what they feel is right for them and their pupils."
– Sharon Anderson, National Union of Teachers

But new Government figures show the South West now has 388 academies and with more coming this year, the education revolution shows no sign of stopping.