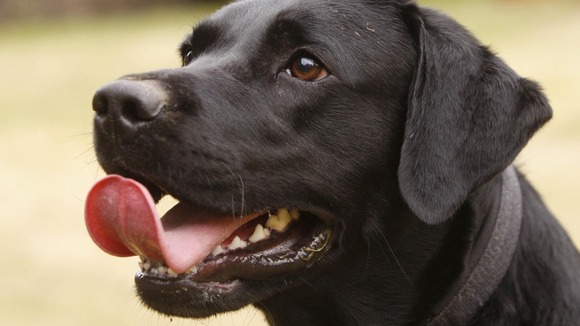 Hospital managers in Bristol have insisted that a dog allowed on to a maternity ward while its owner gave birth was there as a therapy dog and not as a pet.
They said the pregnant woman was allowed to bring her Labrador - called Barney - into the delivery room at St Michael's Hospital because of his "calming presence".
But a source said there were concerns from some of the medics that delivery room hygiene was put at risk.
The hospital said Barney regularly visits wards in his role as a therapy dog and approval had been sought from its infection control experts.
"Barney is a certified Pets as Therapy (PAT) dog and with his owner regularly attends to patients in hospital. PAT dogs are examined and passed on health, temperament, suitability and stability grounds and patients can benefit from their calming presence.

"His owner made the request to us at St Michael's Hospital for Barney to be present when she gave birth, as a therapy dog not as a pet. Having first sought the approval of our infection control experts, we agreed to Barney sitting nearby in the delivery room."
– Sarah Windfield, Head of Midwifery, St Michael's Hospital