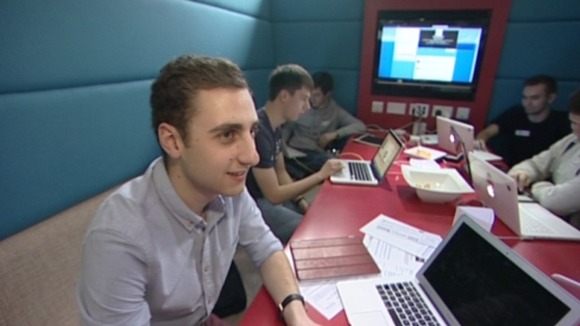 Students from universities across the south west are taking part in a competition to come up with the next big app for phones and computers. Pupils are competing to write the software in just two days. The event is being run by a partnership of universities including Bath, Bristol and Exeter that's called SETsquared. It hopes to develop and support new business opportunities.
Apps are little bits of software now commonly found in smart-phones and tablet computers. They include games and programmes that can help our daily lives. Others are just for fun. The competitors are being asked to focus on developing apps that will make people smile, improve their lives or simply are the next big innovation. Three teams will go on from this weekend's competition in Exeter to a national final.
**
They are already developing fantastic technical skill at university and we are

delighted to give them extra support and advice in turning their ideas into

profitable businesses.**
– GRAHAM HARRISON, Partnership Director.