Bristol Old Vic Theatre School delighted to see former student, Daniel Day-Lewis, make Oscars history
by Tamsin Eames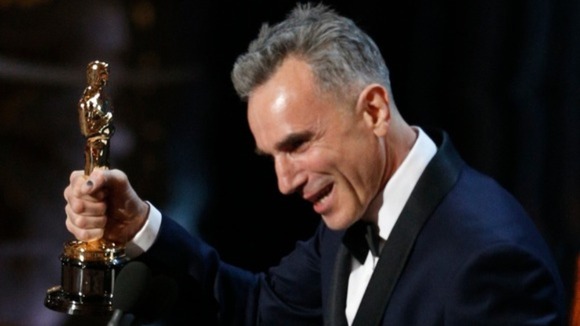 Daniel Day-Lewis has made acting history at the Oscars. And there's a little bit of the South West that can bask in his reflected glory.
He honed his craft at the Bristol Old Vic Theatre School where he was a student there in the late 70s.
And according to John Hartock, who was a teacher at the school while Lewis was there in 1979, he shone as an actor but was very quiet.
He has returned to the school a few times and used to come in on a big motorcycle, and no-one knew it was Daniel Day-Lewis until he took his helmet off inside. And when the students realised, they'd all pile in and gawp. But that was him, he didn't want to make a fuss and attract attention.

He's not into a celebrity lifestyle and is a very private person. He thinks deeply about everything he does. And I think that shows through in his work.
– John Hartock, Head of Acting Courses, Bristol Old Vic Theatre School

But acting wasn't always Lewis' first choice. When he was younger, he applied for a five-year apprenticeship as a cabinet-maker, but was rejected due to lack of experience. It was only after then that he was then accepted at the Bristol Old Vic Theatre School, before eventually performing at the Bristol Old Vic itself.

Now though, the Lincoln star has achieved so much, it's only right that he his own accolade here at the school. He's now top billing on the wall of fame.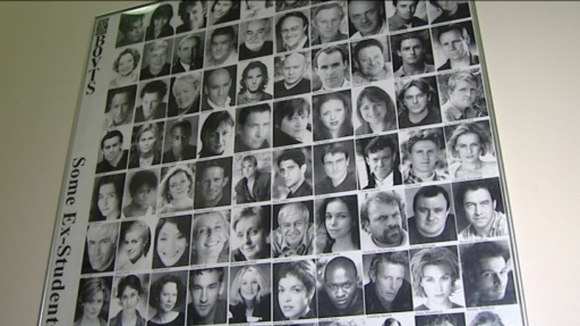 He's such a great ambassador for the school. He's a craftsman and we are trying to teach those skills, that attitude and professionalism, to our students.

He's very modest and just gets on with it. You know, the best people don't brag do they?
– Paul Rummer, Head Teacher, Bristol Old Vic Theatre School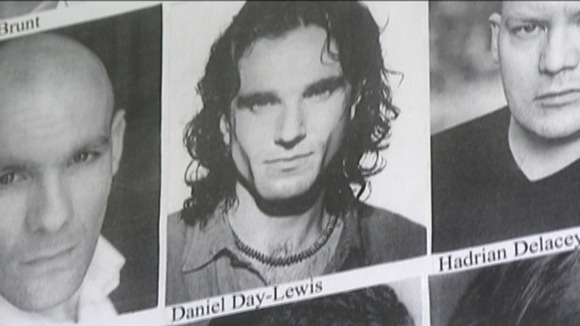 Hi win on Sunday night for the title role in Lincoln _makes him the first actor to win three best-actor Academy Awards, adding the top prize to those for 2007's _There Will Be Blood and 1989's My Left Foot.
His sister, Tamasin Day-Lewis, isn't surprised he won the hatrick, but says it still hasn't sunk in.
It's kind of odd, he's just my brother and when people talk about 'Hatrick History', you can't absorb it because at the moment, I'm still a bit shocked.

He is just too modest to believe in himself in that way.
– Tamasin Day -Lewis, Sister

Actors sometimes use the term 'resting' for being out of work. For Daniel Day Lewis, according to his Oscars' speech, he really is taking a couple of years off. So sadly, no fourth Oscar just yet.

Click here to read more about the Oscars and to see Daniel Day-Lewis' acceptance speech.