Nick Clegg visit
Major new investment in Britain's aerospace industry to be based in Bristol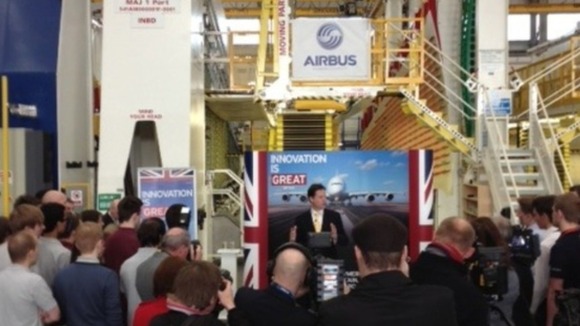 A major new investment in Britain's aerospace industry - much of it based here in the West - was announced today, aimed at keeping it in the forefront of world technology. Both government and industry are putting up a billion pounds each, to create a new Technology Institute which will pool the best ideas about future aircraft design.
It'll also secure over a hundred thousand jobs across the world and thousands in our region. The deal was made public at Airbus's Filton plant near Bristol by the deputy Prime Minister Nick Clegg.
Watch Bob Constantine's report below.