Rickshaw business claims council is slow pedalling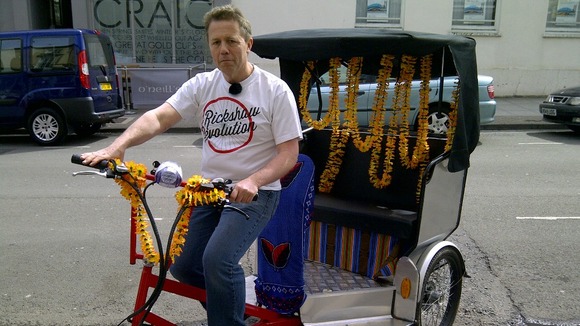 Cheltenham businessman James Myer spent thousands of pounds buying three rickshaws which he wants to use around the town.
13 months ago he applied to Cheltenham Borough Council for a licence to take passengers but they still haven't given him a decision. So his rickshaws remain in the garage.
He says he is now on the verge of giving up the whole idea.
Sadly, and I really don't say this with relish, the council has been inefficient, incompetent, and dysfunctional. Harsh words, but they have earned every epithet.
– James Myer, Businessman

A meeting is taking place this evening at the borough council to try to find out why it has taken so long.
There has been criticism in the length of time taken and the manner in which we have dealt with the issue of licensing rickshaws but we're confident that we have been open, honest and professional in our attempt to support the introduction of a Rickshaw licence for Cheltenham.
– Councillor Peter Jeffries, Cheltenham Borough cabinet member for housing, safety and communities