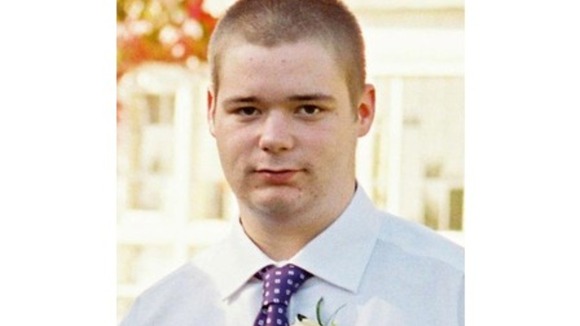 An inquest jury has ruled that a former public schoolboy detained after taking a "legal high" died from a cardiac arrest after he was found in his police cell in Yeovil.
James Herbert, 25, died almost three years ago after he was held under the Mental Health Act by Avon and Somerset Police.
Mr Herbert, who started smoking cannabis as a teenager and also took cocaine, ketamine, ecstasy and LSD, had taken the NRG-1 drug when he was seen acting strangely in Bath Road, Wells, Somerset on the evening of June 10, 2010.
He was restrained by police, placed in the back of a patrol van and driven more than 27 miles to Yeovil police station before being carried on a blanket into a cell, where he was left on the floor naked.
Mr Herbert was later found to be unresponsive and was taken to Yeovil District Hospital by ambulance where he was declared dead.
Following a three-week hearing at Wells Town Hall where an inquest jury heard from 34 witnesses and saw 30 written statements, a narrative verdict was returned by the panel.
cardio-respiratory arrest in a man intoxicated by synthetic cathinones causing acute disturbance following restraint and struggle against restraint".

At 9.21pm on June 10, 2010 James Herbert died at Yeovil District Hospital following a cardiac arrest whilst detained at Yeovil custody suite.

James Herbert was detained under Section 136 of the Mental Health Act and he was intoxicated by synthetic cathinones, he struggled violently against necessary restraint, he displayed acute behavioural disturbances and these factors probably contributed to his death.
– Inquest jury

The jury also highlighted factors that may have contributed to Mr Herbert's death, such as the lack of communication between police officers about Mr Herbert's mental health, drug use and previous incidents; the failure to call for medical assistance while he was being taken to the police station; and the need for closer monitoring of him during that journey.

East Somerset Coroner Tony Williams said he would be writing to the chief constable of Avon and Somerset Police to highlight those issues raised by the jury.
I do intend to write a report to the chief constable. I will not be making recommendations.

I should say that Avon and Somerset Police have previously responded to a number of recommendations as highlighted by the IPCC investigation into James's death and it is gratifying to hear that some action has been taken in advance of this process.
– Tony Williams, East Somerset Coroner

Speaking after the verdict, Mr Herbert's parents, Tony Herbert and Barbara Montgomery, criticised the police.
We are pleased the jury has recognised the serious failings of the police officers in their duty of care towards James," they said.

Evidence throughout the inquest has shown that had the officers responded differently, and treated the situation as a medical emergency, there is every likelihood that James would have survived his ordeal and still been with us today.

This has been an intense and exhausting few weeks and the combative approach of Avon and Somerset Police, not to mention their unwillingness to admit wrongdoing, have been hard to bear.

We can only hope now that lessons will be learned and James's tragic death may help to make it a safer world for others, particularly for the vulnerable and those struggling with mental illness.
– Tony Herbert and Barbara Montgomery
James's death was a tragedy and our thoughts and sympathies are with his family.

This case reinforces the dangers of legal highs.

My officers were faced with a very difficult situation and in challenging circumstances they did their very best to protect James and the wider community.

Police stations are not the most appropriate place of safety for people detained under the Mental Health Act.

However, on many occasions it is often the only option available to us.

We have taken note of the coroner's helpful comments about communication, risk-assessment and places of safety.

We will now reflect on how to improve our service in these challenging, but thankfully rare, situations.
– Chief Superintendent Nikki Watson, of Avon and Somerset Police