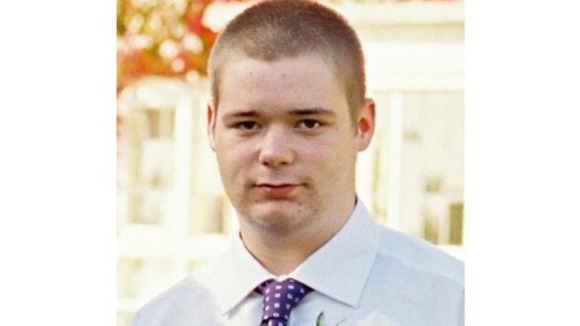 The family of a former public schoolboy who died after he was left naked on the floor of a police cell has criticised Avon and Somerset Police after an inquest into his death. James Herbert, 25, died almost three years ago after he was detained under the Mental Health Act by officers.
Mr Herbert, who started smoking cannabis as a teenager and also took cocaine, ketamine, ecstasy, LSD and 'legal highs', was seen acting strangely in Bath Road, Wells on the evening of June 10, 2010.
He was restrained by police and placed in the back of patrol van and driven more than 27 miles to Yeovil police station before being carried on a blanket into a cell.
Following a three-week hearing at Wells Town Hall where an inquest jury heard from 34 witnesses and saw 30 written statements, a narrative verdict was returned by the panel.
Speaking after the verdict, Mr Herbert's parents, Tony Herbert and Barbara Montgomery, criticised police.
On June 10, 2010 at 7pm our son James was in a distressed state running in and out of traffic on the Bath Road in Wells about 400 metres from his home.

One-and-a-half-hours later he lay dying naked on a bare concrete floor of a police cell at Yeovil police station.

James was purportedly detained by police under Section 136 of the Mental Health Act requiring him to be taken to a place of safety for mental health assessment.

He was subjected to restraint and according to members of the public he was handcuffed and then restraints were fixed around his ankles and thighs.

He was then wedged in a cramped space in the cage of a police van on a warm summer evening. He was wearing a thick winter coat.

He was taken on a 45-minute journey where he lay, which was described by one member of the public, as being trussed up like a chicken.

No one sat in the cage with him or even in the back passenger seat where at least he could have been watched properly.

By the time he arrived at Yeovil police station he was unresponsive and he had to be carried on a blanket into a police cell.

The CCTV pictures of our dying son tell it eloquently, the story of catastrophic errors, disregard and neglect shown to James's welfare until it was far too late.

James did not have a malicious bone in his body. He was subjected to restraint and a prolonged ordeal, which we believe caused his death.

No person should be treated in the inhumane way that James was, let alone someone in a vulnerable and distressed state.

We believe that if the situation had been de-escalated, as it should and could have been, James would be alive today.

We believe that had emergency medical services been summonsed immediately upon being restrained we believe he would have been taken immediately to the nearest accident and emergency department, as should have happened, he would probably still be alive today.

And even if an ambulance had been called when he first arrived at Yeovil police station when he was so clearly unresponsive he would have a good chance of survival.
– Tony Herbert and Barbara Montgomery, statement

His parents revealed it was "many hours" before they were told of James's death.
We have learned that Yeovil Hospital staff contacted Avon and Somerset Police at around 11pm on the night James died to ask if the family were coming to see him.

They were told to transfer him to the mortuary as the family would not be visiting.

How could we? We were not told he had died until 1.30am the following morning.

We were denied the opportunity to see James and had to wait six days to identify and view him.

It breaks our hearts to think that hospital staff might have thought that James's family did not care enough to come and see him.

James will never have the chance to overcome his problems, fulfil his potential, fall in love, have children of his own and enjoy football, the internet, parties and talk endlessly about the meaning of life.

His life and his future were stolen from him. James we so wish you were still with us, we wish you more than we can express.
– Tony Herbert and Barbara Montgomery, statement
We will never forget you and we hope your tragic death will help make a safer world for others.

To all other families who have lost loved ones in the hands of the state, you have our love. Lets make sure we can give their lives some meaning by changing things for the better.

Getting justice for James, for us, has always been mostly about making sure nobody else can die in the same way.
– Tony Herbert and Barbara Montgomery, statement