The richest man in the South West has written a huge cheque to transform cancer care at one of our biggest hospitals. Sir James Dyson, whose company is worth around £2.5bn, has given £4m to help fund a centre at the Royal United Hospital in Bath.
The seven figure sum was a gift from Mr Dyson's foundation which supports medical and scientific research projects.
It's hoped the mulit-million pound unit will produce similar success to the hospital's neonatal ward, which opened two years ago. Watch Tamsin Eames' report.
Bath is our home and the base from which I have grown Dyson. This new Cancer Centre will use cutting-edge technology and well-considered design to improve the health of its patients.

We have been hugely impressed by the outcomes of the Dyson Centre for Neonatal Care; research has shown the incredible effect that a healing environment can have on recovery.
– Sir James Dyson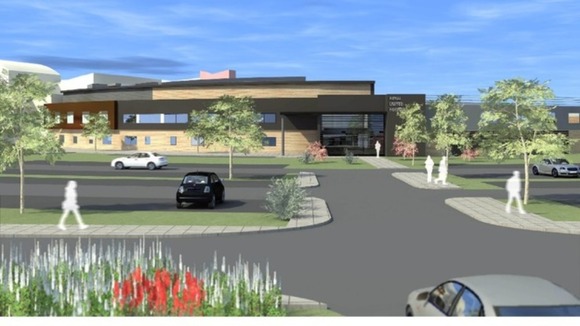 Click here to see more artist's impression.
The Royal United Hospital's charity, theForever Friends Appeal, announced last year that it was starting its largest ever fundraising campaign, aiming to raise a minimum £5.5m towards the £20.5m cancer project, over the next three to four years. Following this donation, they have met their target and are now aiming to raise more. This will enable them to include state-of-the-art medical equipment, dedicated research facilities, as well as art and pastoral gardens.
James Dyson's donation is providing a massive boost and allowing us to expand the campaign.

It will enable us to vastly improve cancer care in the region, in the same way that the Dyson Centre for Neonatal care has already done for premature babies.
– John Cullum, Chairman of the Forever Friends Appeal