Mayor Ferguson's "Rainbow" cabinet
Mayor George Ferguson has finally been able to form a Cabinet from all four political parties. It follows the recent local elections in which Labour became the largest party on Bristol City Council.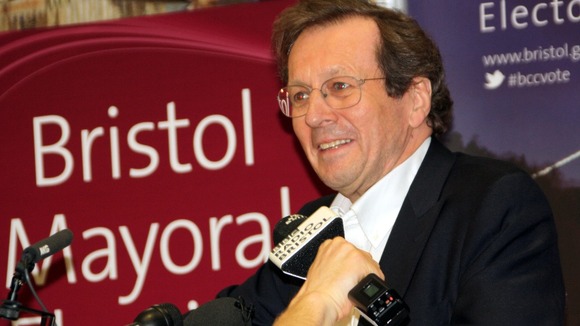 When Mayor Ferguson was elected in November, they turned down his invitation but with their new status they came to an agreement.
Labour councillors have discussed how best we can play our part for the benefit of local people and communities, to help make Bristol a fairer and stronger place. After extensive negotiations, we welcome the Mayor's agreement to our conditions for participation in the Cabinet.

Therefore, we announce that councillors Brenda Massey and Mark Bradshaw will represent Labour in Mayor Ferguson's Cabinet.
– Councillor Helen Holland, Labour Leader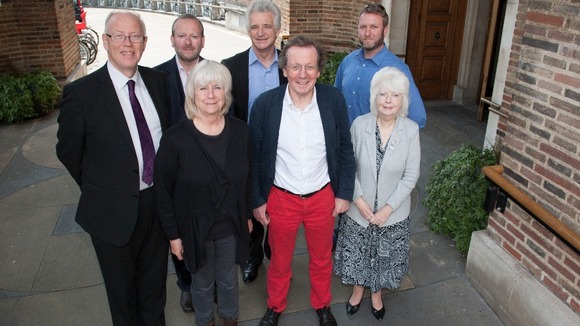 The new Cabinet and each member's lead responsibilities are as follows:
Cllr Mark Bradshaw (Lab) – Transport, Planning, Strategic Housing & Regeneration
Cllr Simon Cook (Lib Dem) – Leisure, Tourism, Licensing & Community Safety
Cllr Geoff Gollop (Cons) – Finance & Corporate Services
Cllr Gus Hoyt (Green) – Neighbourhoods, Environment & Council Housing
Cllr Barbara Janke (Lib Dem) – Health & Social Care
Cllr Brenda Massey (Lab) – Children, Young People & Education
Mayor Ferguson says he is delighted not only to have representation from all four parties but also to have people with a wide range of experience.
It's a good day for the city when an independent mayor can be supported by councillors of four parties, all working together for the good of the people of Bristol.

This marks a new chapter in Bristol's governance.

I pay particular tribute to the two members of my cabinet retiring – Guy Poultney, who lost his seat at the recent elections, and Cllr Alastair Watson, who is returning to the back benches. I shall miss both their important contributions and their good company at cabinet meetings.
– George Ferguson, Mayor of Bristol