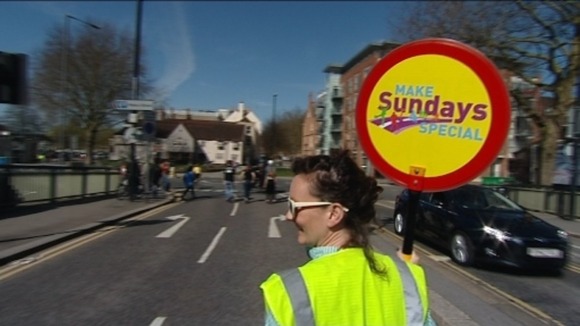 Some streets in Bristol will be traffic free on Sunday 23rd June as part of an experiment that could see cars banned on a regular basis next year.
They'll be closed to traffic in an ambitious plan to make one Sunday a month radically different to a normal day. It's the idea of the Mayor of the city, George Ferguson - who is determined to make Bristol a more attractive place for pedestrians.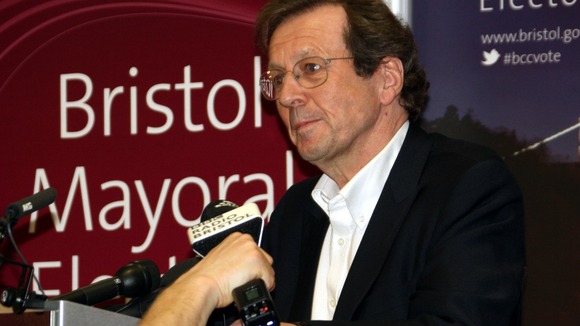 Mayor Ferguson wants to see Bristol's streets brightened up a little. On Sundays from 11am to 5pm, the scene will hopefully change as below.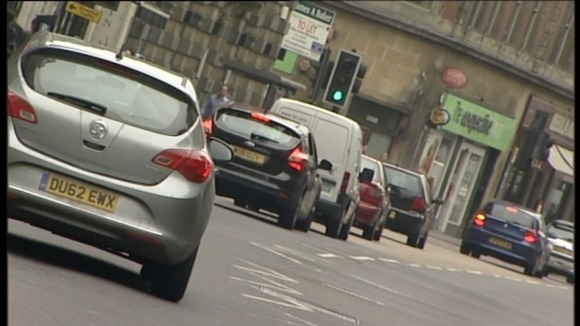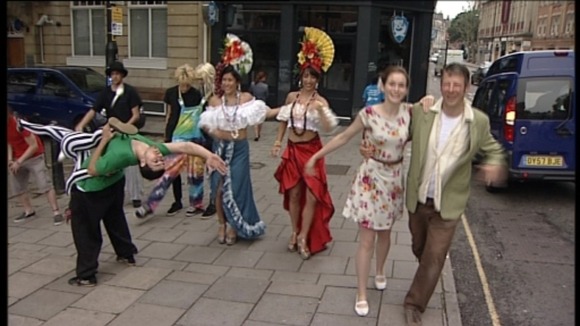 Make Sunday's Special is an idea I've had in order to change the pace on Sunday, make it more of a family day, free some of our streets of cars so that they're open for activities, to learn more about their city, to see it in a new light.
– Bristol Mayor, George Ferguson

Nearly £200,000 is being spent on the scheme, which is taken from Bristol's twin city Bordeaux. The Mayor even saw it for himself in Colombia's capital, Bogota.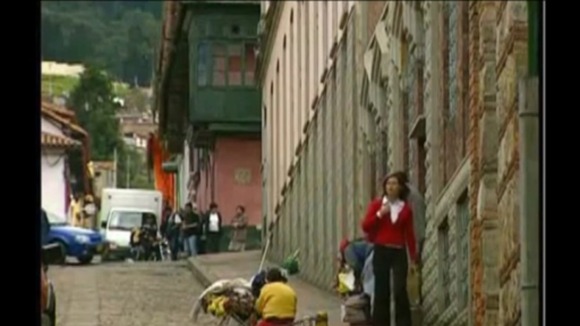 It starts here - it starts on Sunday 23rd of June and it will happen once a month, maybe next year it will happen once a week, maybe then it will happen over a larger area, but it's an opportunity for Bristol to do something very speical.
– Bristol Mayor, George Ferguson

So, instead of choking with exhaust fumes, Baldwin Street could become a hotbed of the best of Bristol's street culture.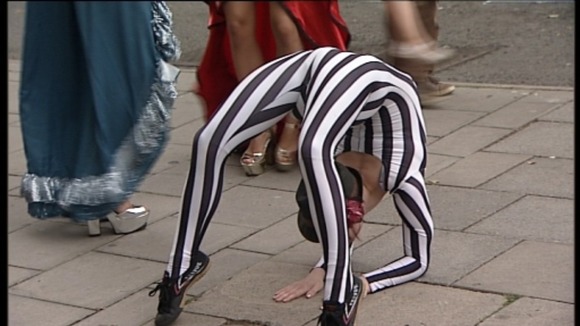 Not every street is affected - just seven in the old centre. Most of the businesses there are closed on Sundays anyway, and the ones that are open are largely catering for pedestrians. Car parks and bus services round the edges will operate as normal.