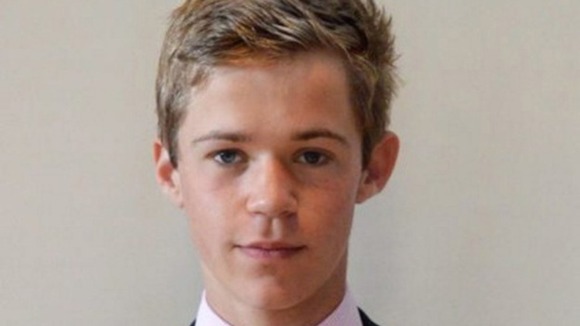 A controversial acne drug could have contributed to the death of former champion racehorse trainer Jenny Pitman's nephew, an inquest heard.
Talented horseman Jack Bowlby, 16, experienced "very dark thoughts" and violent mood swings after beginning a course of Roaccutane to clear his skin.
He was discovered dead in his dormitory room at the independent school Cheltenham College in Gloucestershire at 7am on October 12 last year.
Experts told an inquest at Gloucester Coroner's Court there was a possibility Jack may not have died if he had not taken the drug.
But Tom Osbourne, deputy assistant coroner for Gloucestershire, said there was "insufficient evidence" to prove that Jack's death was caused by Roaccutane.
It seems to me, and I was very surprised, there is no specific suicide prevention policy or crisis policy at the school. This is a matter for concern.

During the course of the evidence from those in the school, partly because of the way Cheltenham College is organised, there is no normal home life, which came as a surprise to me.

There isn't that opportunity for those daily meetings - breakfast, lunchtimes or dinner. None of that happens at Cheltenham because they eat in a refectory.

As far as Rule 43, it will be on the basis that they should have a pupil in crisis policy so everyone knows what to do if a pupil is in crisis.

The school is looking after a client group of 11-17-year-olds, the age group where a crisis is likely to arise.

They have charge of 600 young people, therefore it is essential that they have sufficient policies."
– Tom Osbourne, Deputy Assistant Coroner for Gloucestershire

Mr Osbourne, who recorded an open verdict, said he was concerned at the way Cheltenham College handled cases of children in crisis.

He is considering writing a report under Rule 43 of the Coroner's Rules recommending a specific suicide prevention policy or a crisis policy, which Cheltenham College does not have.

Jack was prescribed Roaccutane by Dr James Milne at the Nuffield Health centre in Cheltenham, after being referred to the skin specialist by his GP, in December 2011.

Dr Milne prescribed an initial dose of two capsules, which was increased up to three capsules on January 20 2012.

Within three days, Jack told matron Tracey Hopson that he was experiencing "very dark thoughts" and considering suicide.

He was taken back home to Wantage in Oxfordshire, by parents Michael and Mandy Bowlby, and his dose of Roaccutane was reduced to one capsule daily.

Dr Graham Mould, Consultant Pharmaceutical Forensic Toxicologist, said Swedish research appeared to show the risk of side effects from Roaccutane peaked within six months of finishing treatment.
I would suggest that it is possible that Roaccutane was an issue in Jack's death but I am unable to say how significant an issue.

I have to ask myself if he had not taken Roaccutane over the last six months, would he have taken his life. I suppose I have to say that probably not."
– Dr Graham Mould

Jack's father Michael Bowlby said he and wife Mandy had not been aware the "dark thoughts" their son experienced in January included suicide.
That's something I was appalled to hear yesterday, that was the first time I heard any mention of suicidal thoughts in Jack.

Our take on the school is that they are in their care and if there's anything going wrong, you would hope that they would follow it up with us."
– Michael Bowlby

Statistics suggest there is a one in 10,000 risk of developing suicidal ideation while taking Roaccutane.
One of the problems that independent schools face is there is some evidence to suggest that talking and overtly addressing the issue of suicide in young people may contribute to their problems."
– Ms Karen Davies, Deputy Head of Pastoral Care, Cheltenham College

Recording an open verdict, Mr Osbourne said he could not be sure that Jack intended to take his own life.
It may have been an accident, it may have been suicide, it may have been Roaccutane. There is insufficient evidence."
– Tom Osbourne, Deputy Assistant Coroner for Gloucestershire

Mr Osbourne recorded that Jack died as a result of neck compression by a ligature.

Watch Ken Goodwin's report here: