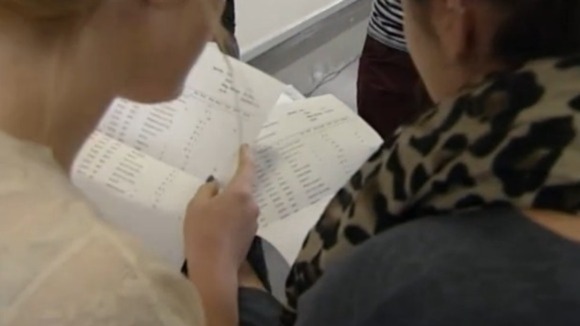 The proportion of GCSEs awarded at least a C grade has fallen for the second year running, official figures have revealed.
Congratulations to Jena Louise Bryan 5 'A*' grades and 2 'B' grades.
– Mum, Dad, Paul and Thomas
Congratulations to Jena Louise Bryan.
– Nannie and Granddad
Congratulations my Winnzy for fantastic GCSE results! We are so proud of you!! Lots of love.
– Mum, Luke and Nan.
Congratulations to Rebekka Probert on her exam results today.
– Mum, Dad and Natasha
Congratulations to Chloe Ghent on your GCSEs results today, 2 A's, 5 B's & 4 C's.
– Mum, Dad, Holly and Dan
My daughter Steph Jeffries has cerebral palsy and today she has passed all her exams. Steph we are all so so proud of u. Roll on september and animal care management at Cannington.
– Ann Jeffries and family
So proud, my daughter has dyslexia and still managed to get 9 GCSEs.
– Le-anne Handsford
My daughter Sophie Walker took one of her GCSEs 3 years early and has passed!! We are so very proud of you! Keep up the hard work.
– Joanne Walker Saunders
My son Ross got a B after a predicted C/D so well chuffed in this house today.
– Rach Goatman-Thomas