One in five suffer from a fear of flying as airlines offer courses
by Charlotte Wilkins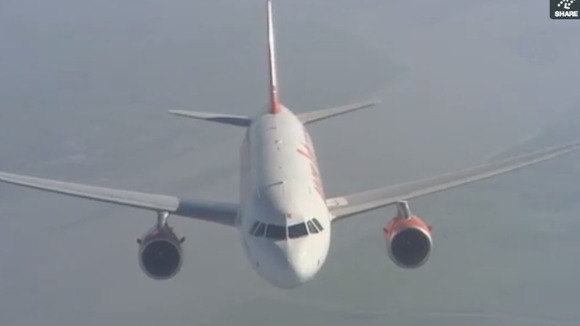 Bristol International Airport had a record summer this year with more people travelling through its terminal in August compared with the same month in previous years.
But with one in five of us suffer from a fear of flying, many of those passengers will have started their holidays or trips feeling pretty nervous.
But now, many airlines are now offering fear of flying courses.
The two day course starts firmly on the ground where Therapist Lawrence Leyton gives the passengers the tools and techniques to deal with their anxiety. She said:
We show people how they're creating their fear and once they realise that that they're creating their fear then they say hey - I can take control of it.

So there's three factors that control state - that's the pictures, mind movies going on in their head the language that they're using to communicate with themselves, and also their body language - their body language tenses up.
Captain Chris Foster said:
My element of the course is technical part of the course - really talking about the science behind the sights, the sounds and sensations that you have.
The next stage is up in the air.
Courses have now been rolled out across the country to try and put the fun back in to flying.