Plans for refurbishment of Bristol Old Vic unveiled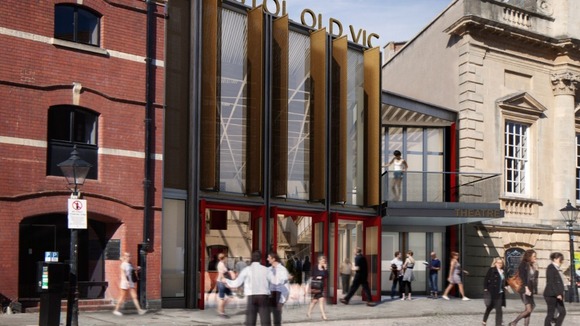 Plans for a £12 million refurbishment of the Bristol Old Vic have been unveiled today.
The building's old front of house area will completely changed following a public consultation which call for it to be more welcoming and accessible.
We want to create a new public space for everyone in Bristol - whether or not you're seeing a show. You'll be able to relax with a book, meet for a business lunch, or bring the kids. There will be tables and sofas over three floors of nooks and open spaces - we hope everyone can find their own space here.
– Artistic Director Tom Morris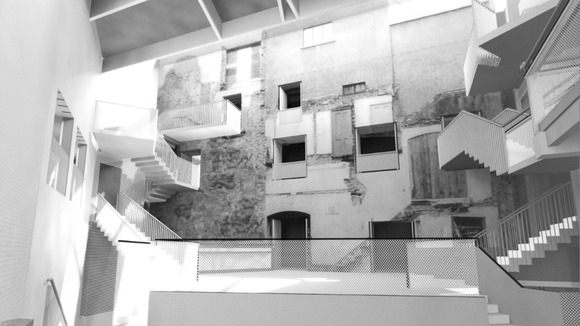 Inside, the original front wall of the Georgian Theatre from the 1760's will be exposed for the first time in it's 250 year history.
The plans also include the refurbishment of the 18th century Cooper's Hall building, which will once again be used as a function room, and a new studio theatre.
A number of 'green' features have also been included in the design to keep the theatre's carbon footprint down.
The foyer will be a convivial, urbane room in its own right. It has to be a social asset. It is not only supporting the work in the auditorium, but it also has a responsibility to the street and to the city.
– Architect Steve Tompkins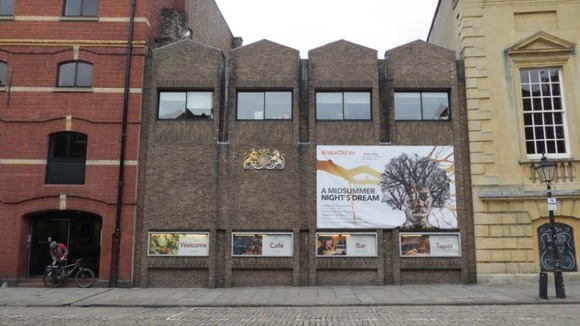 We're so grateful to everyone who has shared their dreams and contributed to these proposals. This needs to be a place that doesn't intimidate or inconvenience, but welcomes everyone, regardless of what they know, feel or think about theatre. We're really pleased that so many people have engaged with this. I know we will be asking for more feedback in the future: it's essential, if we're going to get this right.
– Executive Director Emma Stenning

The project is being backed by a range of funders, including £5 million from the Arts Council England. A fundraising appeal will be launched next year to reach the full £12 million.