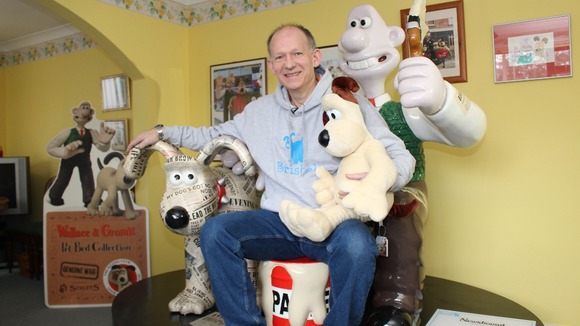 Andrew May is more than just a fan of Wallace and Gromit. He is an avid collector. In his attic are 300 packing cases, filled with more than 6,000 items of memorabilia.
But his greatest prize is a huge Newshound sculpture that he paid £50,000 for at a recent auction in Bristol, which raised more than £2.3 million for the Bristol Children's Hospital.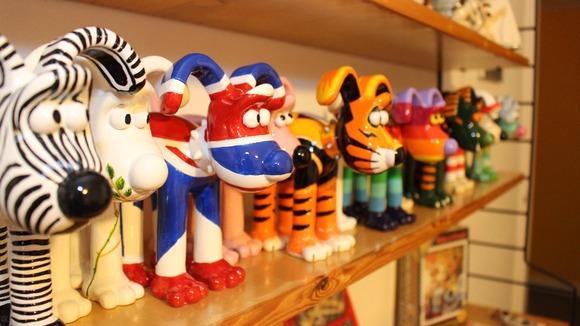 Andrew's collection is valued at more than £150,000 so he doesn't want to reveal where he lives.
But he says that he will carry on collecting as long as new Wallace & Gromit items carry on being made.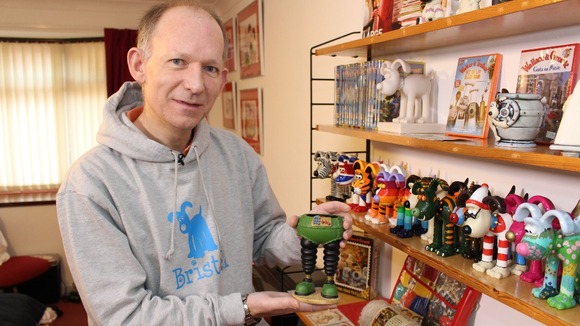 Putting my collection on public display would be lovely.

But I think I would worry so much, because these are very tactile items, you just want to pick them up, and I would worry about other people wanting to pick up my items!
– Andrew May, Wallace & Gromit collector

Watch the full report by Ken Goodwin here: