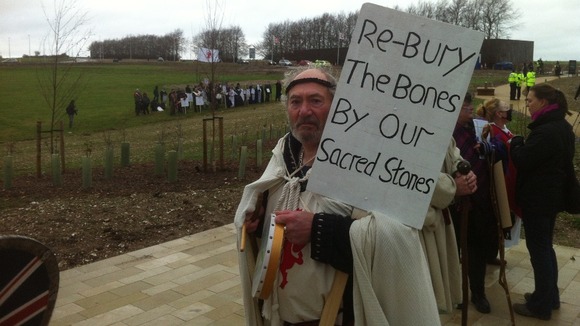 Protesters began their demonstrations outside the new visitor centre at Stonehenge just minutes after it opened for the first time this morning and the first visitors had entered the building.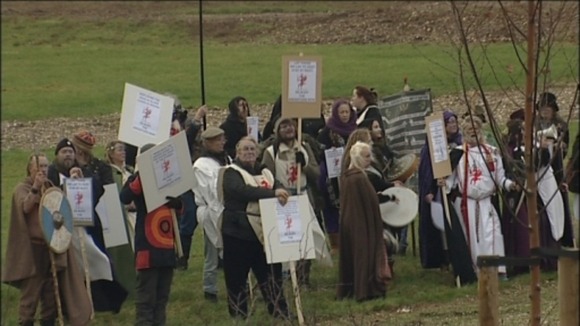 With chants of 'don't pay walk away' and 'remove the bones, give them back' a small group of around 50 were the early attraction for people heading to see the new exhibitions and take a trip to the historic stones.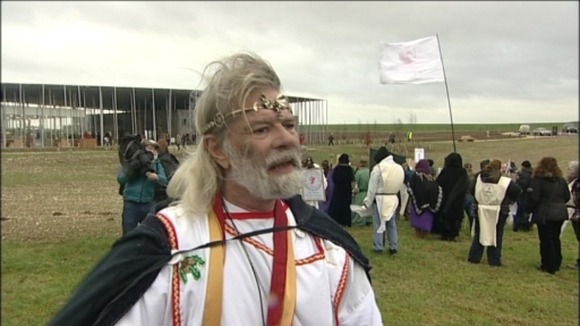 English Heritage say their position is consistent with current museum practice across the UK.
'The three sets of human remains have been in the care of scholarly institutions for at least 10 years and do not include any freshly excavated material.

All three sets have been scientifically dated. Two sets are over 5,000 years old and one set is around 4,500 years old.
– English Heritage

Jonty Messer reports from Stonehenge:-