The family of missing Hartcliffe teenager Gemma Hall has appealed for her to get in touch as the police inquiry to locate her continues.
Police say they've had several potential sightings of Gemma reported to them since she left her home in Hartcliffe on Sunday afternoon to buy a fish supper from the Fulford Fish Bar in Fulford Road.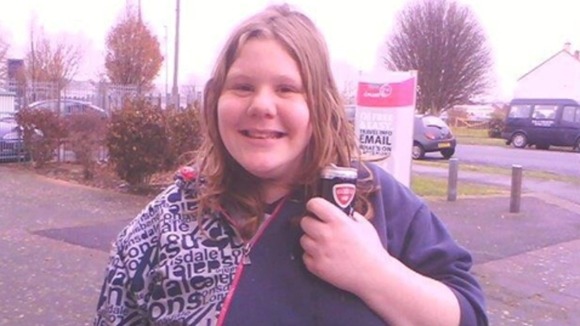 We are doing all we can to locate Gemma and continue to ask the public for their help in reporting any potential sightings or information to us as soon as possible.We've had potential sightings of Gemma in the south Bristol area which we are following up.It is clearly a very difficult time for Gemma's family, especially with Christmas just around the corner, when families should be together
– Detective Sergeant, Robert Pearce, Avon & Somerset Constabulary
Please come home safely, we're all missing you.

It's Christmas, please come home.
– Gemma's mother, Wendy Adlam
We're all missing her. She's not in any trouble; we just want to get her home. I don't want to celebrate Christmas with one of my family missing. Gemma, please call home or the police and let us know you are safe.
– Gemma's sister, Marjorie Hall

Gemma was wearing black and purple trainers, a red fleece and black leggings.