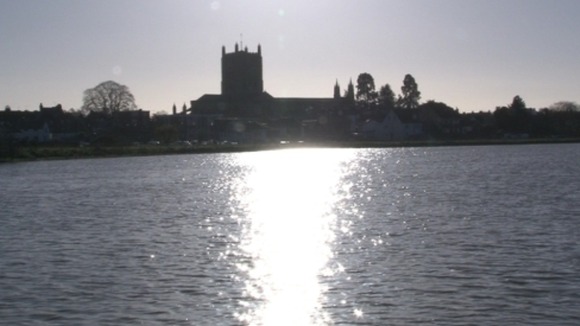 Large parts of the region are bracing themselves for yet more heavy rain tonight, with flood warnings in place in both Gloucestershire and Somerset. Tewkesbury is one of the affected areas, where locals face a nervous few hours. Yet again, those living near the rivers can do little more than sit and wait.
Colin Davies one of many keeping a close eye on the river levels. When it floods, he has issues getting in and out of his house.
"We're getting worried now. Everyone's getting worried. We're getting a bit fed up with this now. If t floods the lift that's it, we're stuck. I canget out with this, i'm stuck in the house, the flat, thinking oh dear, i can't get out, that's it i'm stuck in here for good."
– Colin Davies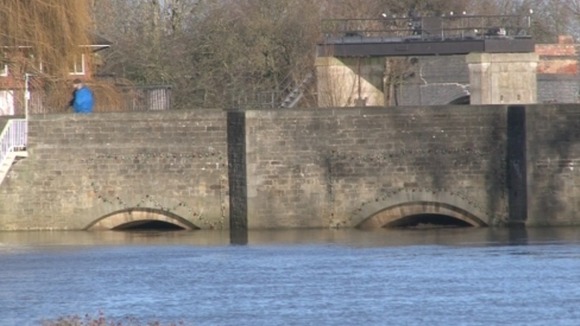 For the Environment Agency across the region, it's been a busy Christmas.
"This is the second year running over Christmas, they've all got families. We've all worked really hard over this period. And i can' emphasise enough, this is from the top of the severn right down to Gloucestershire we've got teams working all the way through. They are unsung heroes and they are another emergency workforce and they work very closely with the police and the fire service."
– Chris Bainger, Environment Agency

A flood warning is in place for Tewkesbury, the ground still sodden after the Christmas rainfall. There's another warning for The River Tone from Taunton to the Somerset Levels.

"Heavy rain is forecast to start falling here from around 9 o'clock tonight. But wherever you are, environment agency advice is the same. If your property is at risk of flooding, then make sure whatever flood defences you have are in place.

Watch John Bevir's report below: