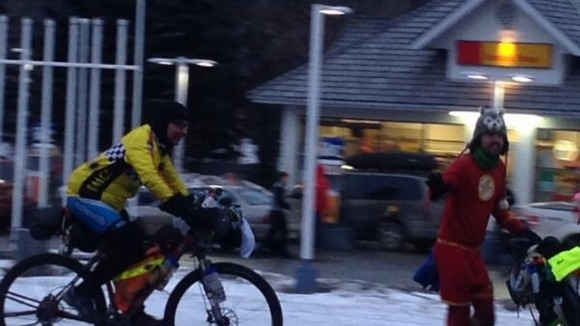 A Gloucester fundraiser who is running across Canada in aid of sick children has been beaten-up and robbed during his New Year's Eve celebrations. 27 year-old Jamie McDonald said his bag containing film footage of his 5,000 mile journey as well as cash and credit cards were stolen in the unprovoked mugging. The incident is a major setback for the 27 year-old as he hopes to become the first person to run unaided across the country.
Jamie began his challenge to run from the east to west coast - the equivalent of about 200 marathons - in March. But as he arrived in ski resort Banff to see in 2014 with a crowd of people he was set up and robbed while moving from the street to an apartment building.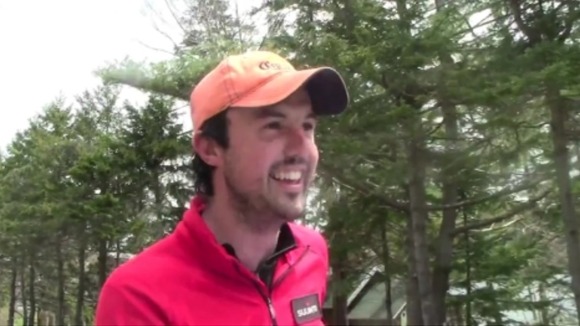 "I've got a bit of a whacking headache. I got hammered quite a few times by some blows to the head."

"The bag was the most important thing of my life - it held everything of this whole adventure, all the video footage, my credit cards, everything I own."

"It's hard enough as it is. I'm trying to run a marathon a day. I've just hit the Rocky Mountains which is probably the toughest part of the journey, and this is an absolutely huge blow. "

"I know the Canadians will help me as best they can and once they do so I can continue on and hopefully make it to Vancouver."
– Jamie McDonald

Jamie, from Tredworth, Gloucester, who is running most of the distance dressed as comic book superhero The Flash, said he had reported the incident to the local police. He is carrying out the challenge to show gratitude for the care he received as a child when he suffered from a debilitating immune deficiency and a rare spinal condition called syringomyelia. He has so far raised almost £70,000 for sick children's charities including Great Ormond Street Hospital and Gloucestershire's Pied Piper Appeal.