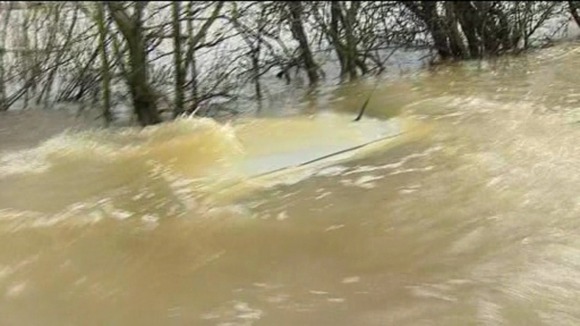 More than one hundred residents are trapped in their village after floods have left all access roads under three feet of water.
The Somerset village of Muchelney, which lies between Taunton and Yeovil, has been cut off for four days after the roads flooded.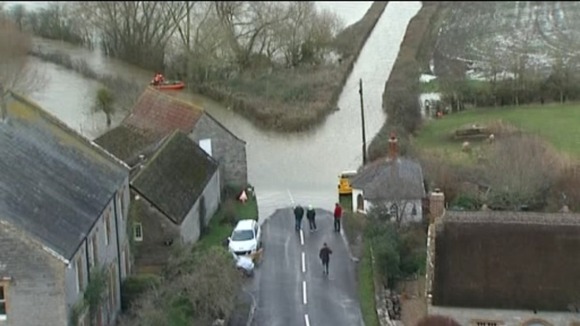 Residents can now only leave the village by boat - the water is so deep not even a tractor can make it through.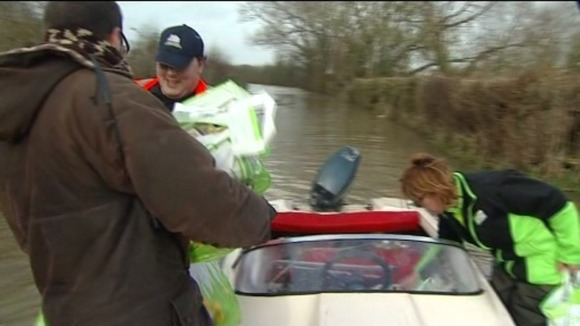 Muchelney - which rather aptly means 'Big Island' in Saxon - was devastated last year after suffering the worst floods in 90 years.
It is thought the residents may remain trapped for a further two weeks - if the weather reports predicting more rain are accurate.
The English Heritage property Muchelney Abbey is also located in the village, which is situated next to the River Parrett,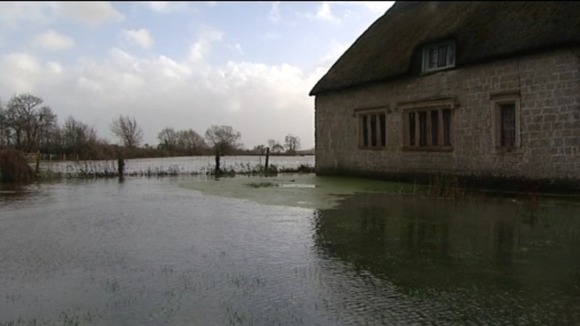 Paul Fleet lives in Mulcheney and has been flooded for the second time:-
Nobody is getting out at the moment.

When it has flooded in the past we have used our tractor with a trailer on the back to help people get in, out and around the village.

But at the moment the flood water is a few feet high and the tractor can't get through.

The local lifeboats came today to help us bring a food delivery into the village as well as prescriptions. We own the only shop in the village. There are some lovely people in kayaks who have been going out to get more supplies.

We've kind of got the bare skeleton of supplies at the moment but the freezers are full of meat so there is plenty to go around.
– Helen Walker, owner of the local shop in Muchelney

Bob Cruse reports from Muchelney:-